Decreasing clouds, still cooler than normal Thursday; warmer Friday
Winds will be lighter Thursday with more sun Friday
Thursday will bring decreasing clouds but still cooler than normal temperatures ranging from the upper 20s northwest to 40 in the southeast. Winds will be lighter. Expect a boost in temperatures Friday into the weekend.
Decreasing clouds, still cooler than the normal Thursday
Cloud cover should be on the decrease Thursday. Look for brighter skies especially by afternoon in southern Minnesota while northern Minnesota should see the most all day.
We'll remain cooler than normal however with highs mostly in the 30s for most of the state but with light winds.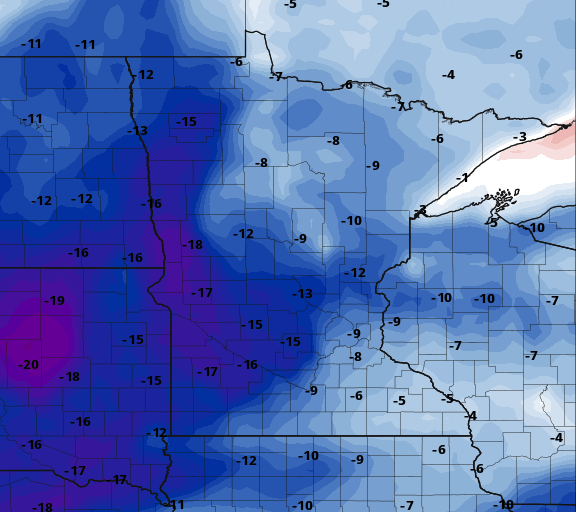 Warmer Friday into the weekend and quiet
Temperatures will warm up Friday into the weekend with more widespread 40s for most of the state. The exception will be northwest Minnesota which will be occasionally cooler in the upper 20s and 30s.
Expect mainly quiet conditions the next several days for most of Minnesota. We may see a clipper system bring some light snow showers to northeast Minnesota Monday but otherwise we get a break from major storm systems.
Grow the Future of Public Media
MPR's budget year comes to a close on June 30. Help us close the gap by becoming a Sustainer today. When you make a recurring monthly gift, your gift will be matched by the MPR Member Fund for a whole year!