Community leaders react as we wait for the Chauvin verdict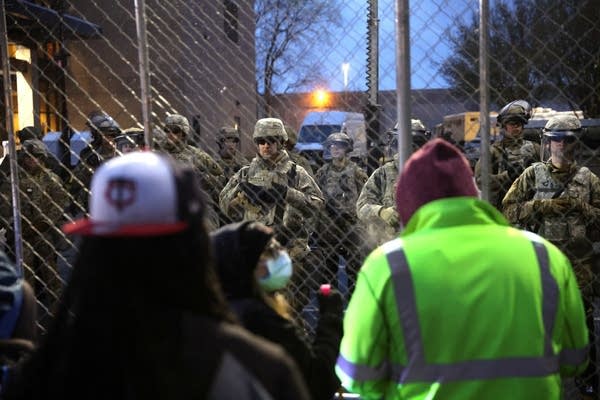 It's a tense week in Minnesota.
Protests are ongoing after the killing of Daunte Wright. Some journalists covering those protests have been  brutalized by police. And National Guard troops patrol the streets in Minneapolis as we wait for a verdict in the Derek Chauvin trial.
For some Minnesotans, the last year has been disorienting. Our state is making headlines as a great place to live — unless you're Black. For others, the trauma of police violence triggers a fresh wave of grief.  
Tuesday morning, MPR News host Kerri Miller invited two wise guests to discuss and opened the phone lines to hear from the community about how we are reacting to this moment, and how we might grieve, hope and heal together.
Guests:
Taiyon Coleman is an associate professor of English literature at St. Catherine University. 

Sondra Samuels is president and CEO of the Northside Achievement Zone and founder of Healing Our City, a virtual prayer tent for Minneapolis.
To listen to the full conversation you can use the audio player above.
Subscribe to the MPR News with Kerri Miller podcast on: Apple Podcasts, Google Podcasts, Spotify or RSS
Grow the Future of Public Media
MPR's budget year comes to a close on June 30. Help us close the gap by becoming a Sustainer today. When you make a recurring monthly gift, your gift will be matched by the MPR Member Fund for a whole year!