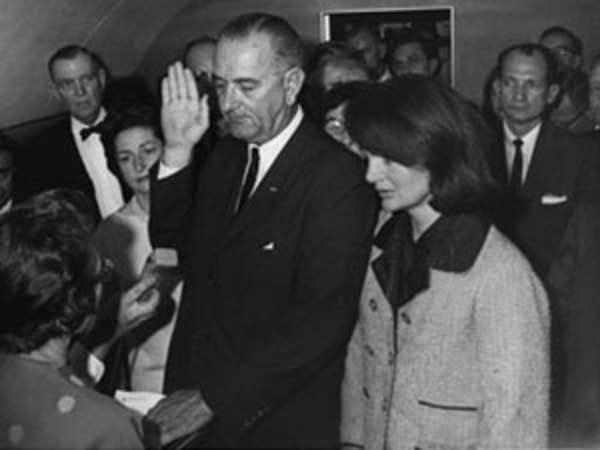 To mark President's Day, Midday focuses on some presidential history. Specifically, we have some highlights from an interesting forum at the John F. Kennedy library in Boston on the legacy of President Lyndon Johnson.
We hear from Pulitzer-Prize-winning biographer Robert Caro, who's written three books about Johnson and is working on a fourth.
First up, however was Jack Valenti, who served as special assistant to Lyndon Johnson.
Valenti stepped down in 2004 after over 38 years as the CEO of the Motion Picture Association of America, where he was one of the nation's highest-paid lobbyists. He says it's best to look at Johnson's presidential legacy, including the war in Vietnam, as a continuation of Kennedy's legacy.