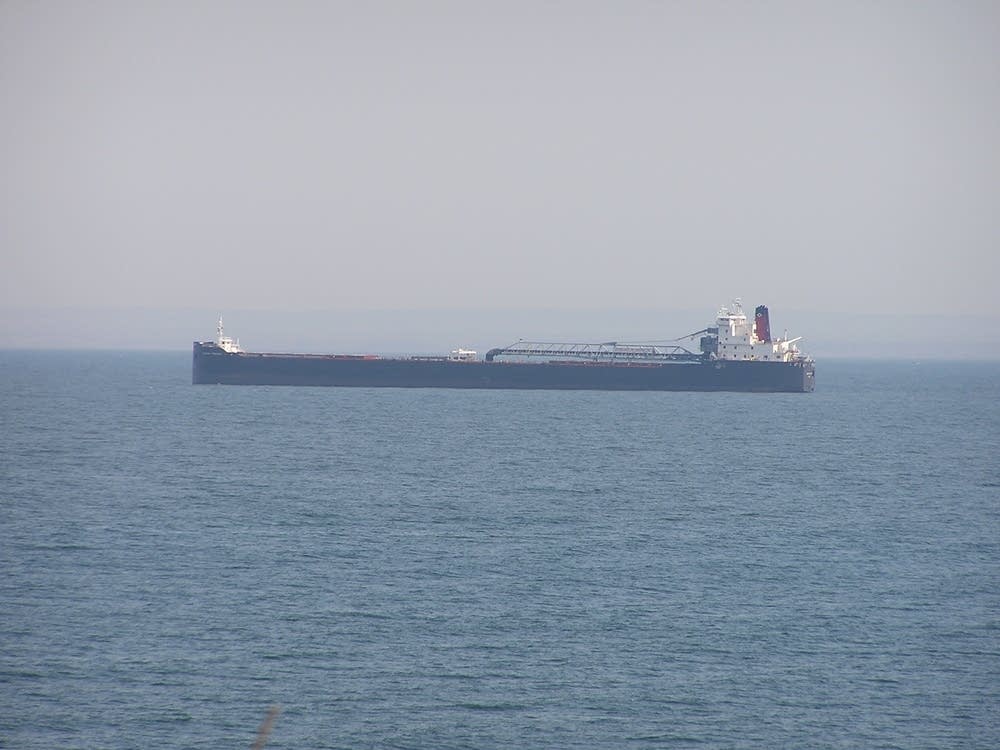 You don't want to eat fish loaded with mercury. Mercury is a dangerous neurotoxin, according to Sheryl Corrigan, Commissioner of the Minnesota Pollution Control Agency.
"It's particularly potent for young people, children, and also those who are elderly," Corrigan says. "And so we want to make sure that we can reduce that particular neurotoxin in our food chain."
An ambitious bi-national plan between the U.S. and Canada was drawn up in the 1990s to plug up the sources of mercury reaching Lake Superior. Corrigan says the Great Lakes Initiative set very low thresholds for the amount of mercury allowed in wastewater in the Lake Superior watershed.
"The thinking was that most of the mercury that was going to the lake was coming from wastewater discharges," Corrigan says. "But now we understand a little bit more about mercury deposition and mercury cycling, and we're finding that indeed the majority of the mercury does come from air deposition."
And yet, the wastewater rules, tough as they are, remain. That's a problem for some of the industries hoping to start up soon in northeast Minnesota.
PolyMet Mining will need to pump water out of a copper/nickel mine pit. But they may have to reduce the mercury in that water first.
Don Hunter, PolyMet's project manager, says rainwater reaching PolyMet's mine pit holds more mercury than the regulations allow in wastewater.
"We are a minimal, a diminitous producer of mercury in the process itself," Hunter says. There is almost no mercury in the ore body. The mercury that there is, is absolutely minimal. So, our problem is cleaning up rainfall; cleaning up precipitation."
But it's unlikely the stringent wastewater rules will be changed any time soon. There is some wiggle room for new industries, because new emissions can be allowed, according to Assistant MPCA Commissioner David Thornton, if other industries lower their emissions.
"The way we're approaching new sources of mercury right now, is keeping our eye on the overall picture," Thornton says. "And the overall picture of mercury emissions in Minnesota is looking pretty good, in that emissions are going down."
The overall picture of mercury emissions in Minnesota is looking pretty good, in that emissions are going down.

MPCA Assistant Commissioner David Thornton
Thornton says mercury regulations and voluntary reductions by industries have already made a big difference. He says there were about 11,000 pounds of mercury released statewide in 1990, down to about 3,500 hundred pounds last year. And there's new legislation affecting the state's power plants which will cut mercury emissions another 1,200 pounds.
"As we make that progress, it's possible to permit new sources of mercury, carefully, with appropriate environmental review, as long as we continue to make progress downwards," Thornton says.
The Director of the Friends of the Boundary Waters Canoe Area Wilderness, John Roth, cares greatly about pollution like mercury from the Iron Range.
Roth says a cost-benefit analysis for each project should consider the potential economic harm of pollutants like mercury.
"It's very possible that the benefits from some of these operations may not be sufficient, especially if you think of the adverse impact on other industries," says Roth. "If the fisheries, for instance, are harmed because of the pollutions, that has to be looked into, in terms of the damages to the local economies and to the state economy because of it."
Most of the projects will be subject to ongoing environmental review. The Mesabi Nugget project was granted an expedited review process, and is already permitted. A decision is expected this summer whether to begin construction of that project, north of Hoyt Lakes.