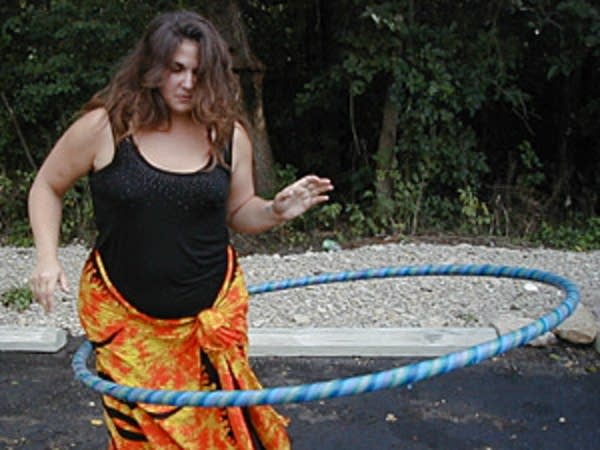 Consider a few facts: The economy has been growing since late 2001. Yet in the most recent quarter it grew just 2.9 percent -- not exactly awe-inspiring. Still, as the U.S. economy grows, economists say, the country is getting richer on the whole.
Yet most people actually have less buying power today than they did two years ago, when our original report aired. New census numbers show median household income in Minnesota, as elsewhere, has fallen in recent years when adjusted for inflation.
Now, you can only tell so much about the economy from looking at numbers like these. Through dozens of voices in our original report it became clear: An economic recovery doesn't mean everyone recovers at the same rate -- or even recovers at all. And it's no different today.
In 2004, for example, we walked past tuxedo-clad trumpeters for the grand opening of a first-of-its-kind store for Minnesota: Tiffany & Company opened in the upscale Minneapolis suburb of Edina. The jeweler hoped its elegant designs and coveted brand would find a market in the Twin Cities. At the time, Tiffany's was riding a wave of strong sales for luxury retailers across the country.
Today the grand-opening buzz may be gone, but the sales continue. Store director Kathy Buchanan says it was clear from day one the Twin Cities would be a much better place for Tiffany's than anyone had expected.
"We did far more business than I think Tiffany & Company anticipated we would do in this market," Buchanan says. "We actually were very proud -- we broke a record for the amount of business any Tiffany & Company store has done in its opening days."
The company doesn't give individual store results. But Buchanan is willing to hint at how the Edina location has done: "I will tell you we more than doubled the sales the company expected we would do here," she says.
That said, Buchanan still thinks some of Tiffany and Company's more wealthy customers are holding back. "Just the way the economy is going, there is still a little conservatism at the upper end," she says. "I think we've been very fortunate. We've still experienced kind of a steady growth."
Among those elements of what Buchanan calls "the way the economy is going" are the price of oil, and prices in general. Gas prices in Minnesota have risen more than 50 percent in the past two years. They hit people at all income levels, but they cause pain for some more than others.
"For 30 dollars I got ten gallons of gas -- barely gave me half-a-tank," says Karsten Smelser. In 2004, Smelser was still reeling from the collapse of the dot-com boom. The computer programmer was working in a small machine shop and coping with living on a small fraction of the six-figures he used to earn.
Today, after a job change, things are more stable. But he feels the gradual price inflation that has shrunk the value of a paycheck. "You see it in the grocery store," Smelser says. "We have to buy less food now, because it costs more. Even though I'm making more now than I was at the machine shop, it's still near impossible now to make ends meet."
I have not seen the recovery we were promised. I did not believe we were headed toward one then, and I don't think we're headed toward one now.

Karsten Smelser
Smelser says his two-man machine shop couldn't keep up with the Chinese competition, and eventually couldn't make the rent. But he found himself working part-time and later full-time at a company called Worldwide Gaming, near the outer-ring suburb of Medina.
"It's been quite a ride, learning a whole new industry," he says. "What we do is we buy and sell and trade slot machines and casino equipment." Smelser helped Worldwide Gaming start selling used slots on eBay. He travels to help install big purchases by casinos around the country. He likes the work, and the stability of a nine-to-five job and a steady paycheck.
But when he got the job, Smelser no longer qualified for state subsidized health insurance. He says his company can't afford to provide private health insurance right now -- or dental coverage. That's why he didn't visit a dentist when he recently knocked out a tooth. "It's one of the things that you have to deal with when you're trying to keep a roof over your head," Smelser says, showing off the gap. "And I can live without a tooth."
Smelser is still paying off debt from his time in the late '90s as a founder of Internet companies. That debt seemed reasonable when he was pulling in more than 150-thousand dollars a year.
Recently the former dot-com entrepreneur suffered the ironic indignity of having his home internet service cut off. "My Internet got shut off last night because I was late with the bill. I paid it this morning (because) I got my paycheck yesterday," Smelser says. "It's still tough. I have not seen the recovery we were promised. I did not believe we were headed toward one then, and I don't think we're headed toward one now."
The economic recovery feels quite a bit more real for another voice from our 2004 report. At the time, massage therapist Koren Walsh was still going through a business slump that set in after 9-11. As she explained it, massage is something of a luxury good -- one of the first things to go when times get tough.
Today, though, her customers are back. Walsh has been able to quit a part-time office job she had to take, and now does massage full-time at a holistic health center in Wayzata. A steady stream of clients pays $85 for an hour of massage treatment set to soft music. The single mother is now so busy she has taken just three days off since January.
"I'm really lucky that I love what I do and I'm able to make a living at it," Walsh says. "It's pretty nice to look at the budget and know that the bills are paid and there's food in the refrigerator. We're doing good!"
On the side, Walsh is pushing into a new entrepreneurial opportunity. The morning of this interview, she had been at a medical clinic that pays her to provide therapy using what many people might consider a toy. After using hula hoops as part of her own physical therapy after a car accident, Walsh got trained herself as a hula hoop therapist. She shows off the dozen adult-size hula hoops strapped to the top of her car.
"Today I worked with women with eating disorders," she says. "Part of the work with them was movement exercise to get them using their bodies in an easy way. Part of it was just an empowerment exercise for them as well, to prove to them that this was something they can do." This month she starts teaching "hooping" classes to the general public -- for a small fee, of course.
While Walsh was struggling with a drop in business two years ago, Evonne Russell was just plain out of work. She had been laid off in cutbacks at the post office, and sat at a computer in a St. Paul job center -- confused and worried about what to do next. "This is my first (time) ever being laid off from a job," she said at the time. "It's like, OK, I've got bills, the mortgage is due, the car note is due, what is it I'm really going to do?"
Since that time, Minnesota's job market has turned around somewhat; the state has added almost 100-thousand jobs. And Russell's situation has also taken turn for the better. "From those two years to now," she says, "I can really say I've been blessed."
The career path she chose in 2004 was a smart one: Nursing assistant. The health care field continues to have more job vacancies in Minnesota than any other. Russell found a job within a few weeks, and now works full-time at Regions Hospital.
This fall she started taking classes to become a registered nurse -- a four-year process almost entirely paid for by her employer. "They do need nurses, they really do," she says. "Oh, it's hard trying to juggle being a mom, working and going to school. I get tired sometimes, but I just pick myself up and keep going."
Becoming an R.N. will take Russell's wages from $15 to more than $25-an-hour. But she says it's more than just a financial objective. "I feel happy, but I'm not going to say I feel comfortable," she says. "To me, I know I could do better. So I'll feel comfortable once I finish school. Then I'll know I've accomplished something."
These days she works at the hospital until 11 at night, wakes up early to see her daughter off to school and studies until 3:00, when it's time to go to work again.
Like most of the people we caught up with, Russell did not wait for the economic recovery to find her. She is in large part making her own economic recovery.
At the national level, economists still see reasons for concern, or at least caution: The U.S. economy is not adding jobs as quickly as it did this spring, and households are losing buying power. Economists warn that rising interest rates, higher gas prices and a sluggish housing market could cause the economy to slow down in the next six months.
That raises questions about whether people who have benefited from the recovery will be able to hold on to their gains.