More "voters" take a pass on... voting
Steven is a freshman at the University of Minnesota. He's 19 and he didn't vote last year and won't be voting this year either. Like most people MPR contacted for this story, he didn't give his last name because he's embarrassed that he didn't vote; surprising since he's hardly alone. While Minnesota voter turn out was high at 67% for the 2002 mid-term elections, nationally almost two-thirds of Americans old enough to vote didn't.
Minnesota has a high voting rate for people aged 18-29 at 45% of those eligible versus only 22% nationally. But overall, young people like Steven are still unlikely to vote. His reason though, could apply to people of any age: Apathy.
"I'm really not interested in politics at all. I never follow them. Maybe I don't care enough, maybe I should," he said.
Like Steven, Kristen is another new eligible voter, but she won't be hitting the polls either.
"Sometimes it seems there are so many people that vote it's like, one vote? It doesn't really matter," she figures.
"I think at some level people do recognize that their vote is a drop in the bucket and they behave in a way that reflects that reality," says Walt Stone, who teaches political science at the University of California in Davis. He says it's not just young people who think this way; lots of people do. It's called "the paradox of collective action." When a lot of people vote, one individual's vote makes almost no difference.
A rational mind calculates the chances of their vote actually affecting the election versus the time it takes to register, go to the polls, wait in line, not to mention the trouble of having to slog through all the slogans and spin to choose a candidate.
And in the end they decide, voting doesn't add up. It's rational" apathy.
"It's a fairly narrow economic view, but it contains some truth," says Stone, who points out if everyone thought this way then no one would vote and suddenly one vote would make all the difference. That's the paradox. But enough people do vote so that non-voters don't feel guilty.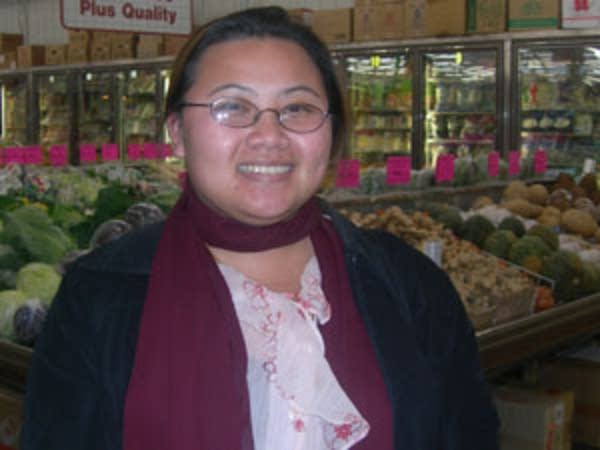 But apathy isn't the only reason people stay home on Election Day.
"I just don't do it because it doesn't serve the people well, it just serves the wealthy elite more so than it does anybody else," according to Roger, who didn't want his last name used either. Even though he runs a community youth center and he's well versed in politics, Roger's never voted.
He feels the system is broken and voting won't change that. He didn't always see it that way. Growing up in Cleveland he thought things would improve for his community when they elected a black mayor. It didn't happen.
"Some of the most horrendous things happened with law enforcement, with the judicial process. I got to see black people have a lot worse time with one of their own people in office, and I then got to see this repeated again and again in different stages of my life," he says.
Roger prefers to get directly involved in his community rather than leaving it in the hands of politicians.
And if Roger represents the non-voter who feels let down by the system, there is another category who feel ignored by it altogether.
A good example are Asian Americans. They have one of the lowest turnouts in the nation, beneath Latino and African-American voters.
In the Dragon Star Asian market in St Paul, Ming, says he's registered but has more pressing things on his mind than voting.
"I don't have time, I'm busy. We have to feed ourselves and our kids. We have to make money first," Ming says.
Another shopper, Mai Pai, does vote, but says many Asian Americans, just feel politics doesn't touch their lives. Sure they care about big issues, like health care for one, but elections come and elections go and not much changes, so they don't vote.
"They don't have a reason to," Mai says. "Either party hasn't said, 'here is what we can do for you and here is why you should vote.'"
Mai admits there are language and cultural barriers, but she puts a lot of the blame on politicians who don't bother to court the Asian American vote. She says its their loss though. As Asian populations continue to grow politicians are missing out on a large group of potential voters, roughly 180,000 in Minnesota. This November, the largest political party won't be the Republicans or the Democrats. Like in years past, it'll be the non-voters. And even though they'll be at home November 7, there is always the chance a politician like Jesse Ventura will come along and tap their political force. In his election, Ventura was credited with motivating 330,000 new voters. In a country were elections are getting more competitive, engaging these no-shows could make all the difference.
Gallery
1 of 1
Your support matters.
You make MPR News possible. Individual donations are behind the clarity in coverage from our reporters across the state, stories that connect us, and conversations that provide perspectives. Help ensure MPR remains a resource that brings Minnesotans together.