It's another night of peewee hockey at the St. Louis Park Rec Center. Margaret Anderson Kelliher, the soon-to-be speaker of the Minnesota House of Representatives, is on hand to cheer for one of the goalies, her 12-year-old son, Patrick.
Kelliher also has a 9-year-old daughter who plays hockey. After watching so many games, Kelliher sees a lot of parallels between hockey and the Legislature.
"Each game is different, and it's just sort of like the Legislature," Kelliher said. "Each session and every bill is different and you kind of have to go with the flow of it. It takes a team effort, that's for sure. You see that in hockey and I think that's true in the Legislature as well. No one player makes the team or breaks the team. But when they play together, it's terrific."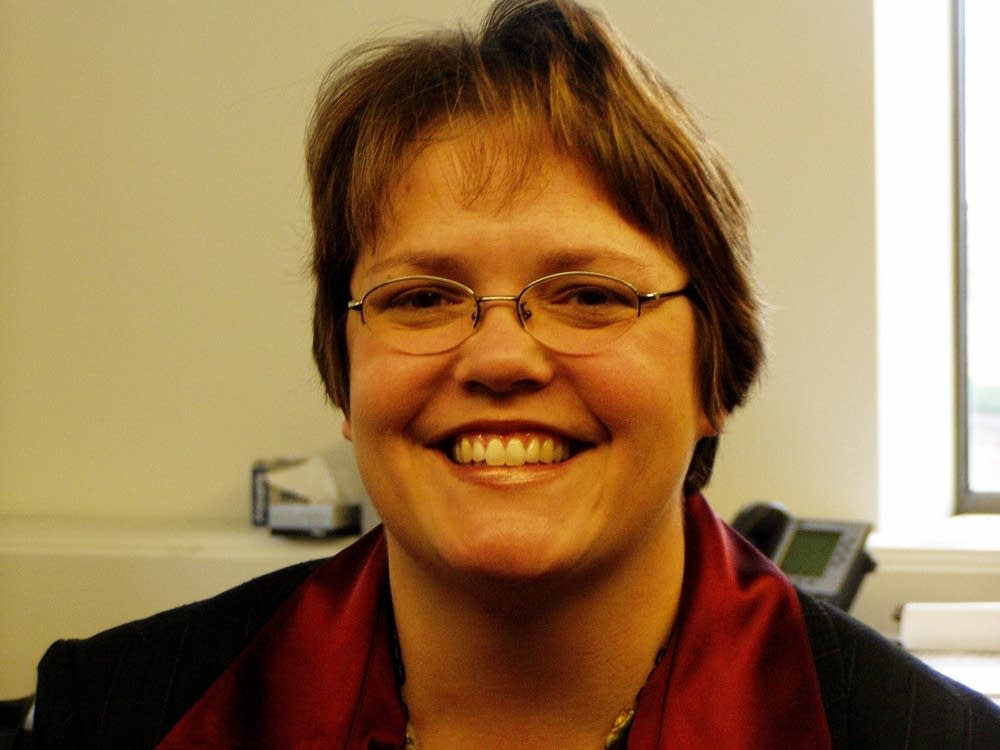 Kelliher is counting on Democrats and Republicans to play well together in the coming months to address education funding, affordable health care and property tax relief. Earlier this month, the DFL won control of the Minnesota House for the first time in eight years. But Kelliher wants to build bridges across party lines.
"I think there will be some philosophical differences on issues that we'll all need to work through," Kelliher said. "I think we can do that in a way that's very respectful of each other, as well as, frankly, very fair to the issues that we bring to the table that we need to work out on behalf of our respective caucuses and the people of Minnesota."
Kelliher, 38, has represented her Minneapolis lakes-area district for eight years. Her roots are in rural Minnesota. In her youth, Kelliher held the titles of Blue Earth County Dairy Princess and state 4-H president.
"I grew up on a dairy farm, a working dairy farm, 70-cow dairy farm," Kelliher said. "Every day I went out and either milked cows or took care of livestock for nearly 20-some years of my life with my family. I know a thing or two about hard work and the values, rural values. I grew up immersed in those values and I carry those with me today."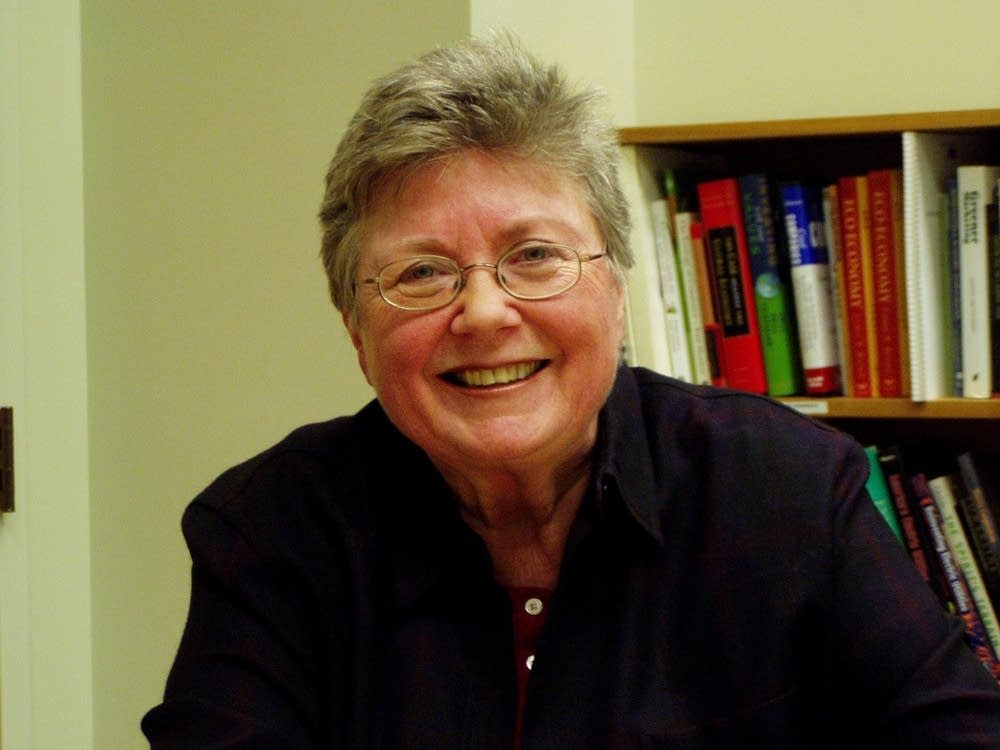 Kelliher is following in the footsteps of Dee Long, a DFLer who represented the same Minneapolis district. Long served as the state's first female speaker from 1991 to 1993. She expects big things from Kelliher.
"Just an extremely competent person with the skill sets that are important for a speaker to have," Long said. "I think she's an excellent choice to lead the House."
Long says Kelliher's biggest asset is her ability to bring people together. She says Kelliher will also bring a much needed change in chemistry to Capitol negotiations. When it comes to politics, Long says women tend to be less confrontational and more conciliatory than men.
"I've never seen a woman lead a delegation out of a conference committee and walk out," Long said. "And it's very rare to see a woman pounding the table and yelling. That changes the flavor and I think gets better results. Now that is not to say that women can't be tough. And I fully expect Margaret can and will be."
Kelliher revealed her tough side during a 2005 House floor debate. She took issue with Rep. Greg Davids, R-Preston, for amending his ethanol bill to essentially scrap the changes made in committee.
"Am I a little bit irritated right now?," Kelliher asked at the time. "I feel like I've been sold a bill of goods."
Kelliher's chief adversary in the coming legislative session will be Rep. Marty Seifert, R-Marshall, the new Republican minority leader. Seifert describes Kelliher as a fundamentally decent person who will preside over the House with grace. But he's also aware of some fundamental political differences that will prevent him from seeing eye to eye with Kelliher.
"She has a different philosophy than myself and my caucus," Seifert said. "She represents a very liberal urban district. She is a very liberal person, regardless of the dairy farm background. I think what you're going to see is, although the Democrats tried to campaign as moderates, we will find out that the agenda is going to be going above and beyond that."
Despite Seifert's caution, some Republican women are quietly applauding the new DFL speaker. Rep. Kathy Tingelstad, R-Andover, says she's glad to see a woman leading the House.
"Women are more deadline-oriented, I think, than some of the men leaders," Tingelsatd said. "We sort of have a joke among ourselves that if women were in charge we'd be done by 5 o'clock every day because we need to go home and make dinner for our families. It may not be that easy, but I definitely see more coming together and meeting deadlines at the appropriate dates than what's been done in the past."
The next important deadline for Speaker-designate Kelliher is to complete committee assignments for the 2007 legislative session. Earlier this week, she announced the DFL legislators who will lead 35 House committees.