Early childhood education could get major funding boost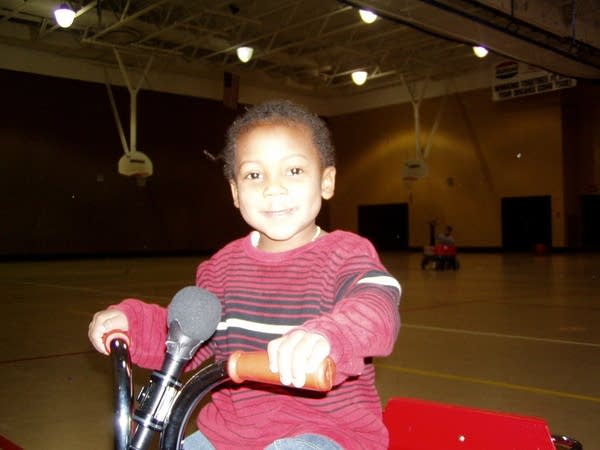 At the YWCA Children's Center in the Phillips neighborhood of Minneapolis, two little boys in the "unicorn" classroom are singing their ABC's, practicing a skill they'll need in kindergarten. This is the kind of educational preschool that child care advocates say the state should invest in.
"We have a really good track record of preparing children for school," said Katie Sewell, who runs this center.
The YWCA Phillips Children's Center serves about 30 low-income working families. None of them can afford to pay the full cost of YWCA child care, so they either get help from the state's child care assistance program, or their children receive scholarships.
But state funding for child care assistance was slashed in half during the state's budget crisis three years ago.
Katie Williams, who directs early childhood programs for the Minneapolis YWCA, said after the 2003 cuts, the Phillips center lost about a fifth of its enrollment.
"We did lose families that had to drop out because they didn't have any funding," Williams said. "And they in turn lost jobs."
Child care advocates say since 2003, about 1200 child care programs have closed their doors across the state. And about three thousand Minnesota families are on a waiting list for child care assistance.
Rep. Nora Slawik, DFL-Maplewood, who will chair a new Early Childhood Learning finance committee in the House, opposed the child care cuts three years ago. She said she'll work to restore funding this session.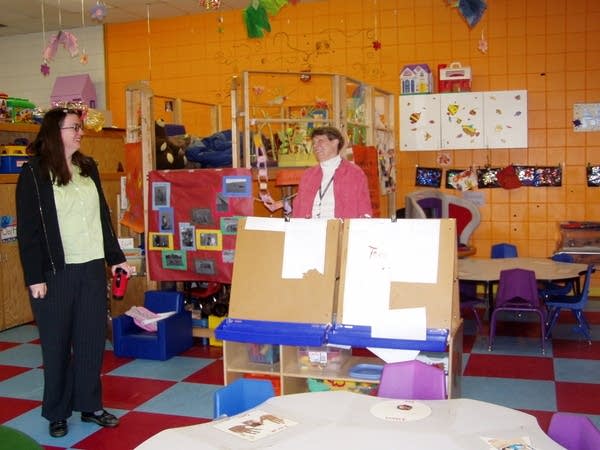 "We have a lot at stake with our youngest citizens, in terms of closing the achievement gap, getting good quality care for kids out there, and getting them ready for school," said Slawik.
Minnesota's achievement gap between African American students and white students on fourth grade reading tests is the widest in the country, according to new data from the Washington D.C.-based Education Watch. And the Minnesota Department of Education found only about half of Minnesota children are fully prepared for kindergarten.
The group Ready4K aims to increase that number to 80 percent in the next five years, and has an ambitious funding goal of nearly $400 million in the next two years.
Assistant Senate Majority Leader Tarryl Clark, DFL-St. Cloud, said the state doesn't have enough money to fund all of the early childhood spending priorities. But she does think the Legislature, now controlled by Democrats, will make strategic investments in early childhood.
"I can tell you in talking to members of our caucus that there's not only the interest, but they were talking about this all fall," Clark said. "And so we think that this is the time to really seize the opportunity, and so I do believe it's going to be a high priority for us."
Clark sponsored legislation last year to fund all-day kindergarten statewide, which would cost about $160 million a year.
The Minneapolis Foundation is making its first foray into lobbying to push for statewide all-day kindergarten. Foundation interim president Karen Kelley-Ariwoola said most Minnesota children attend half-day programs, yet research shows that full-day kindergarten better prepares children for school.
"Our interest in this is pretty simple," said Kelley-Ariwoola. "To help more kids be successful in school, and ultimately, reduce that achievement gap that we all talk about so much."
The Minneapolis Foundation wants the state to require all school districts to provide all-day kindergarten, although parents could decide whether they wanted their children in a full-day program. But the executive director of the Minnesota Business Partnership, Charlie Weaver, said requiring statewide all-day kindergarten goes too far.
"Why not continue doing what we're doing now, which is give the district a certain amount of money, and if they want to allocate that to all-day K, if that's important to their community, God bless them, they can do that," Weaver said.
Weaver said the business partnership thinks any additional money for early childhood education should go to programs that have been proven to help at-risk children. Weaver said a huge influx of money into early childhood before there's conclusive evidence on what works would be "money thrown down the drain".
Gov. Pawlenty is likely to take a similar approach when he releases his budget in late January. His education commissioner, Alice Seagren, said the governor will target state early childhood funding to at-risk children.
Gallery
3 of 3
1 of 3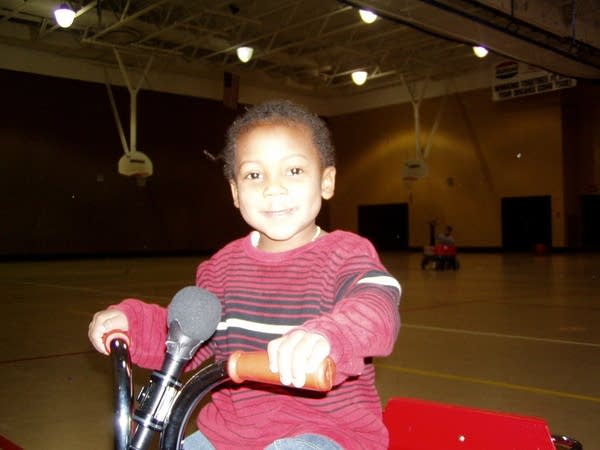 2 of 3
Your support matters.
You make MPR News possible. Individual donations are behind the clarity in coverage from our reporters across the state, stories that connect us, and conversations that provide perspectives. Help ensure MPR remains a resource that brings Minnesotans together.