Dean Johnson says his self-esteem took a big hit four months ago. In November, he lost his re-election bid to the Minnesota Senate after 28 years in the Legislature. Johnson described his election to University of Minnesota Board of Regents as something of an emotional and political rebirth.
"I can't tell you how grateful I am to my colleagues, former colleagues, many new people, some new people I've never met," he said. "And one of the things that I would like to do, especially during the legislative session, is simply to talk, introduce myself to them and say 'I am now a regent.' There are some things we could do together for the betterment of the University of Minnesota."
Since losing his Senate seat, Johnson has been working as a Lutheran pastor in Willmar and as a lobbyist at the state Capitol. His list of clients includes Minnesota Public Radio. Now that he's a regent for the next six years, Johnson says his plate is too full to consider anymore political campaigns. But moments later, he left the door open.
"I can't predict what 2008, 2010. I don't know about that," he said. "I just know that I'm pleased to be elected to the Minnesota Board of Regents."
The DFL-dominated Legislature defeated two incumbent regents: Peter Bell of Minneapolis, chairman of the Metropolitan Council, and Cynthia Lesher of New Brighton, an Xcel Energy executive. Both were both backed by Republican Gov. Tim Pawlenty.
Bell had been a regent representing the 5th Congressional District since 2002. He lost to law student Venora Hung of Golden Valley, who Pawlenty had wanted for the at-large student seat.
"I would hope that the regent selection process would rise above partisanship. I think the last thing that we want on the Board of Regents is Democratic regents or Republican regents. I think the University of Minnesota is the most important institution in this state, and that citizens really expect and demand a transparent, fair, unbiased and nonpartisan process," Bell said.
Another sitting regent, Cynthia Lesher, lost her seat. She came in last in the race for the two at-large seats. The winners were Johnson and Linda Cohen, a psychologist from Minnetonka. Cohen was also backed by Gov. Pawlenty.
The governor's spokesman, Brian McClung said some of the Legislature's choices were unfortunate.
Maureen Cisneros of Duluth won the spot on the board designated for a student. She's anxious to get to work.
"I would be interested in hosting listening sessions for students on all the campuses, and sort of staying in touch with students that way, so I can bring their concerns to the board," she said.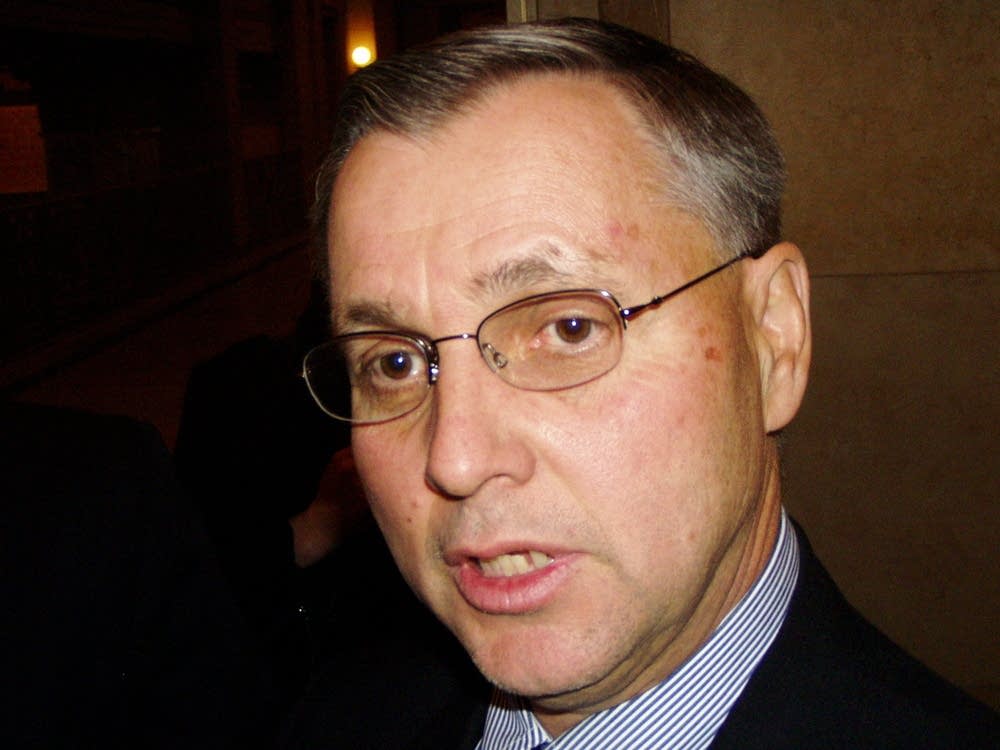 Lawmakers revised the process for selecting regents two years ago. A Regent Candidate Advisory Council was formed to screen applications and winnow the field of candidates. They also added the governor to the process. Gov. Pawlenty took the advisory council's list of 11 candidates and then picked his slate of regent nominations.
Republican Sen. Claire Robling of Jordan says none of them deserved to be rejected.
"It wasn't because of their political positions," according to Robling. "In fact, I don't believe partisan politics should be entering into this today. But it was because these people have high integrity, high leadership skills and a deep commitment to serving the University of Minnesota."
Lawmakers on both sides of the aisle were complaining about the selection process. Earlier in the day, the Senate Higher Education Committee considered a bill to go back to the old method and abolish both the advisory council and the governor's right to advance a slate of candidates.
"Once a governor makes a recommendation then legislators have to make a decision on whether or not this was a partisan appointment or this was an appointment based on qualifications," said Sen. David Tomassoni, DFL-Chisholm. "So I think the waters got muddier than they ever were before."
Tomassoni withdrew his bill, but lawmakers are expected to consider more modest revisions to the selection process as they assemble the higher education finance and policy bills.