Judges report delivers a blow to proposed Iron Range power plant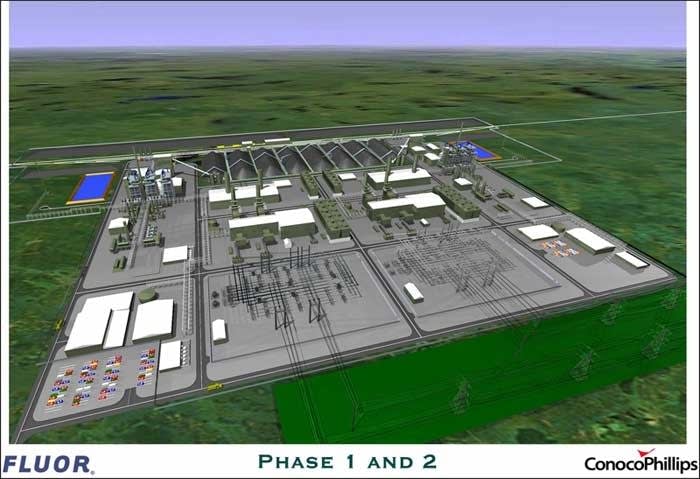 The ruling answers a straight forward legal question: should Minneapolis-based Xcel Energy be forced to purchase the electric output of a proposed Excelsior Energy coal gasification power plant?   
In the opinion of two administrative law judges, the answer is no.   
That's what Dr. Ed Anderson was hoping to hear.  
"We're very happy with this," says Anderson, with a Grand Rapids area citizen's group, CAMP, that's opposed to the project.  "We think this is a very positive result for our side of this."
Anderson wants to stop the project, and this opinion may very well do that.
In a technical, 85 page opinion, the judges say the project does not qualify as an innovative energy project.  That's one of the Legislature's criteria to be met before Xcel would be compelled to purchase the power from Excelsior Energy.  
The opinion says the project is not likely to be a least cost electric resource.  And it says, should the Public Utilities Commission approve the power purchase agreement with Excel, it should do so only after the agreement is reworked to overcome current shortfalls.   
An Excelsior official says the project won't happen without the power purchase agreement.   And that's just what opponents like Ed Anderson want to hear.
"They're planning this for a very beautiful, pristine lakes country region," Anderson says.  "It's a coal plant.  They have not shown really any evidence or satisfied any criteria that the power is needed here."
Opposition came from across the state.  Kevin Reuther is with the Minnesota Center for Environmental Advocacy.   He's concerned about the project's potential impact on global climate change.   Project supporters say the plant will produce less pollution than conventional coal-fired power plants, however, Reuther says that's not enough.  
"First and foremost our concern is with global warming pollution," says Reuther.  "And, the way that this project is proposed right now, Excelsior is not planning on capturing or sequestering any of the carbon dioxide, and that's what's leading to global warming." 
Excelsior Energy Co-President Tom Micheletti is not taking the opinion lying down.  He says the opinion may have been influenced by an unfavorable review from the Minnesota Department of Commerce.  He says it ignores his experts and his cost data.
[image]
"When I first read it, it was almost as if we hadn't even participated in this year long hearing, because most of our testimony is not even referred to or mentioned," Micheletti says.
Micheletti defends the project.  He says some opponents are just opposed to coal, but he says the state, and the nation must use coal to generate power, and this gasification technology is the only way to do it.
"To me this is very unfortunate for Minnesota consumers," says Micheletti.  "It is very unfortunate for Minnesota's environment.  It's very unfortunate for energy security in our country, and clean air.  And dealing with global warming is not going to come cheaply and this is probably as good as it's ever going to get.  So, it's very unfortunate, but it's not over yet."
In Itasca County, the project meant potential jobs, according to Peter McDermott with the Itasca Development Corporation in Grand Rapids. 
"There would have been a huge economic impact, with the influx of construction workers for a number of years," says McDermott.  "I think it was about a 42 month construction period.  And then ongoing, there would have been about 100 quality jobs in the community."
In a statement, Xcel Energy says the company appreciates that the judges recognized concerns raised, and that Xcel looks forward to a final resolution before the Public Utilities Commission
Tom Micheletti says Excelsior Energy will file exceptions to the opinion and make its case to the PUC.  The judge's opinion is advisory.  The final decision rests with the PUC, and that decision will determine whether the Mesaba Energy Project will ever be built.
Gallery
1 of 1