Big change for farm bill is falling short of support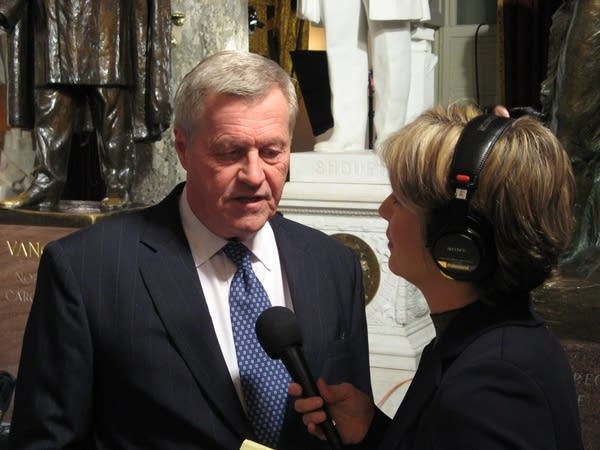 The House Agricultural Committee in Washington is marking up the 2007 farm bill, and some members of Congress are proposing new ideas for farm policy.  
U.S. Rep. Ron Kind, D-Wis., is the sponsor of "Farm21," a proposal that would, among other things, replace government subsidies with "risk management accounts" that farmers could use as a safety net when times are hard.  
"Farm21" is a proposal that hasn't won the support of U.S. Rep. Collin Peterson, DFL-Minn., who's also the chair of the House Agricultural Committee. 
MPR's Cathy Wurzer talked with Rep. Peterson about why he don't support "Farm21" and how the farm bill is shaping up this year.
Gallery
1 of 1