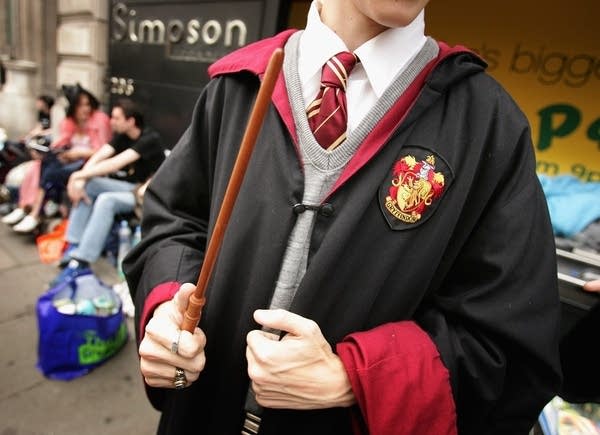 On Saturday, at one minute past midnight, the waiting will end for millions of fans around the world. The seventh and final Harry Potter book will be released.
MPR's Cathy Wurzer talked with some Minnesotans who have been reading the series since the very first book came out in 1998.
22-year-old Aruna Rao lives in Minneapolis and started reading Harry Potter as a teenager. Tracy and Donovan Leigh are from Ramsey, Minnesota and have been reading the books to their three children.