St. Louis County considers a split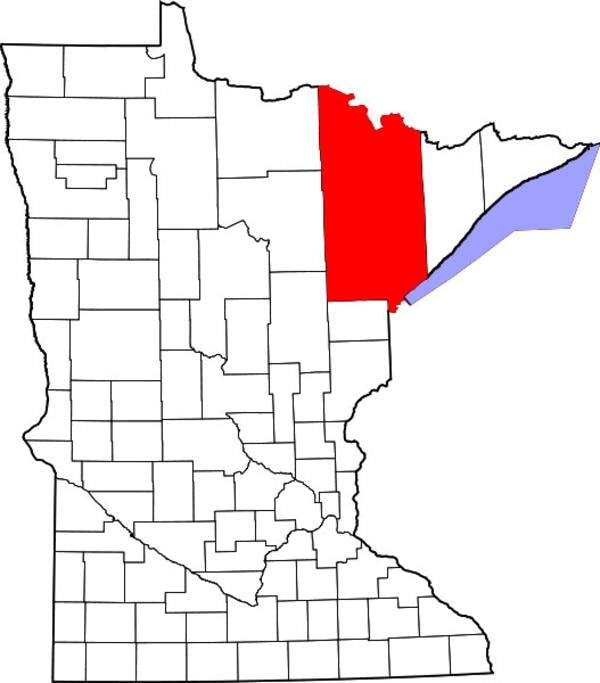 About 30 miles north of Duluth sits Cotton. It's a tiny community -- just a few homes and a handful of businesses on Highway 53. It's where Linda Erjavec tends bar in the El Toro lounge.
It's also the place some people have suggested St. Louis County be divided north and south. Urjavec's ready to start cutting.
"I believe it should split. Yes, I really do," Erjavec says.
And you can leave Erjavec on the north side, thank you very much. She blames the Duluth-dominated county board for an unpopular smoking ban in her rural bar.
"I don't think Duluth should rule everything that happens in St. Louis County," Erjavec says. "And I believe Duluth does rule a lot that happens in St. Louis County."
Numerically, Duluth can only match the power of the Iron Range on the county's Board of Commissioners. There are three commissioners from Duluth, and three from the Iron Range. The seventh commissioner represents a rural area just outside Duluth, tipping the balance of power to the south.
Hibbing's Steve Raukar is one of the northern commissioners. He says it's challenging to deal with a county larger than the state of Connecticut. This is a county large enough to need three courthouses. While the idea's come up before, Raukar says it might be time for a cool, calm, reconsideration.
"I don't think Duluth should rule everything that happens in St. Louis County."
"It's not a shot over the bow," Raukar says. "At a time where the county is looking into the future, with significant retirements pending and some reorganizational issues being considered, then maybe it's appropriate to do a real subjective analysis of what the outcome might be."
Raukar says it's not just Iron Rangers who might want to go it alone. Maybe Duluth would like a divorce, too.
"It kind of coincides with the whole idea of the Duluth area looking at metro governance as well," says Raukar. "There's a significant amount of growth going on around the ring of Duluth, and maybe there's some interest on the part of the city to take a subjective look at metro governance as to whether that would better serve the taxpayers of Duluth."
No, closer ties to Duluth are not a good idea, according to one county commissioner.
"Why in the heck would we want to join into some kind of a government, with a government that has the kind of debt hanging over its head that the city of Duluth does?" asks Peg Sweeney, who represents small towns and townships just outside Duluth.
Duluth is facing a crippling bill for its retired employees' health care. And Sweeney says towns around Duluth would be gobbled up in the politics of the bigger city.
"They want to remain communities," Sweeney says. "They do not want to be even suburbs of Duluth, or considered that way. They are their own city. They have their own government. They want to remain that way."
Commissioner Bill Kron has represented Duluth since 1977. Kron doesn't want to pay for a study -- something he says has been studied to death before. And he says it just doesn't make sense.
"This is all done, also, in the guise of saving money for the taxpayers," Kron says. "And, if you want to save money for the taxpayers, the trend in government is to consolidate, not to split -- not to duplicate all the different services and department heads."
There are a bunch of new industries proposed for the Iron Range. It's easy to speculate how new tax revenue could make a separate county look better for northern residents.
Kron says the real point of even having a county really comes down to the services it provides residents. He says there's little public purpose in dividing those services in two.
"And in the final run, the county is an arm of the state," Kron says. "In the end, the state is going to say, 'Do we want to cut one of our arms in half?'"
By a one vote margin, commissioners have tentatively approved a study. But they have to give it final approval when they meet in Duluth on Aug. 7.
Gallery
1 of 2
2 of 2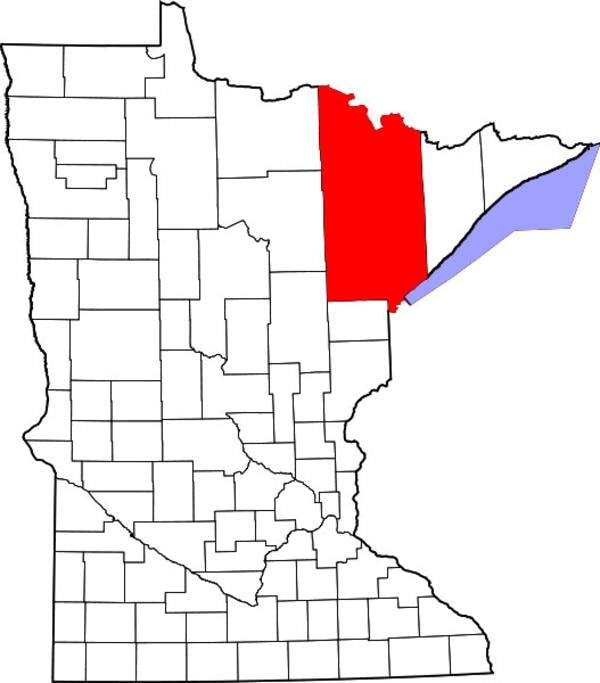 Your support matters.
You make MPR News possible. Individual donations are behind the clarity in coverage from our reporters across the state, stories that connect us, and conversations that provide perspectives. Help ensure MPR remains a resource that brings Minnesotans together.