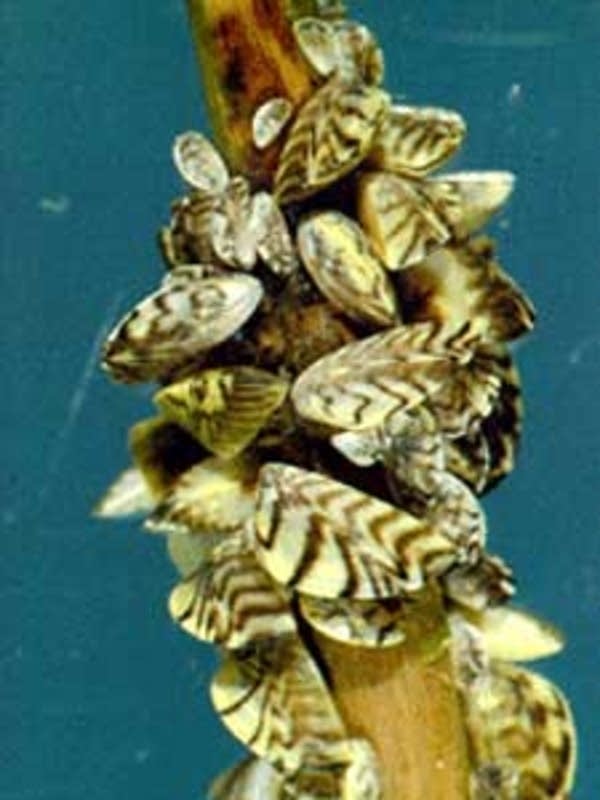 The Minnesota Department of Natural Resources has found zebra mussels in three Twin Cities metro lakes -- Vadnais, Sucker, and Pleasant, which are part of a system of reservoirs that provide drinking water for almost 420,000 peeople in St. Paul and surrounding communities.
Discovery of the invasive species came during routine maintenance at a water intake facility. Luke Skinner with the Minnesota DNR says this chain of lakes will now be regulated as infested waters.
"Once zebra mussels get into a system like this, there's no way to manage them or really to reduce their populations," says Skinner. "Decades of research have shown that there's just no effective way to control populations, so it's really about prevention and keeping them from moving from this site."
Skinner says the zebra mussels may have entered the lakes through water pumped from the Mississippi River, or by recreational activities, such as boating or angling.
The zebra mussel population found in this chain of lakes is very low, so it hasn't affected the lakes' ecologies or the water supplies.
Skinner says the mussels will be a maintenance issue to keep them from clogging water supply systems. The zebra mussels will not have any impact on drinking water.