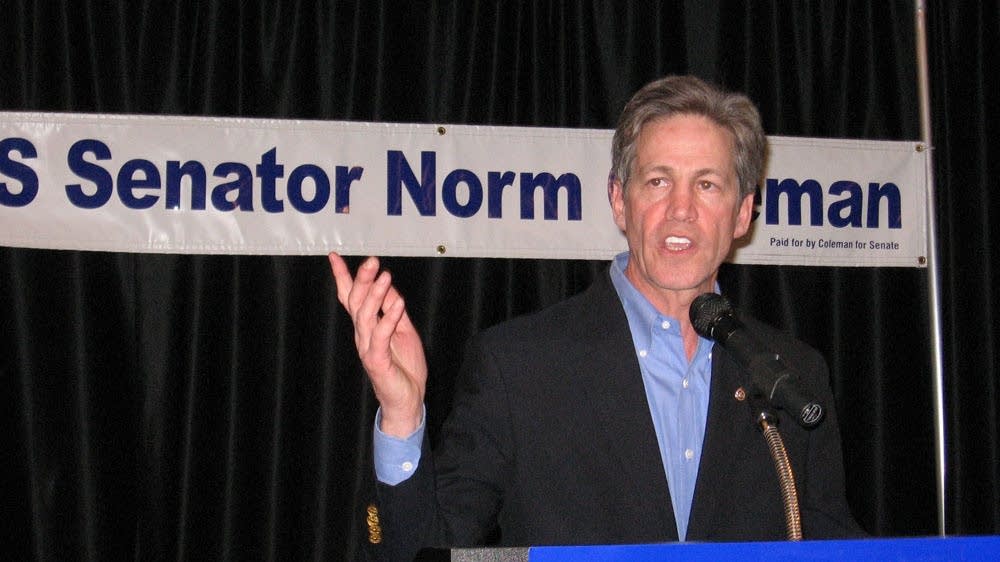 (AP) - A week before he officially launches his re-election campaign, Republican Sen. Norm Coleman questioned whether his expected Democratic foe has the experience and temperament to be a senator.
Coleman said matters of character will be major issues in the race if Al Franken grabs the Democratic nomination.
The former "Saturday Night Live" star and radio show host is the favorite for the Democratic nod, although college professor Jack Nelson-Pallmeyer and two others are vying for the party endorsement.
The state Republican Party, conservative bloggers and Coleman himself have criticized Franken over remarks that were part of old television skits, in books he's written and on a radio show he used to host.
"The reality is I'll run against somebody whose temperament has been such, whose style has been such of being incredibly divisive and incredibly angry," Coleman told reporters Wednesday. "How do you expect to work with somebody when you have called every Republican the most vile and negative thing that one can imagine? Values, experience and temperament are issues."
In five minutes, Coleman used the word experience nine times and temperament seven.
Franken's campaign spokesman Andy Barr said it's clear Coleman is trying to shift the focus from his Senate voting record by drawing on Franken's past.
"For the campaign that has been relentlessly negative to the exclusion of any substance, to be complaining about temperament is more than a little ironic," Barr said.
Coleman's opening event for his campaign is set for Wednesday, followed by a four-day swing around Minnesota.
(Copyright 2008 by The Associated Press. All Rights Reserved.)