Coal gasification financing still elusive, despite help from carbon concerns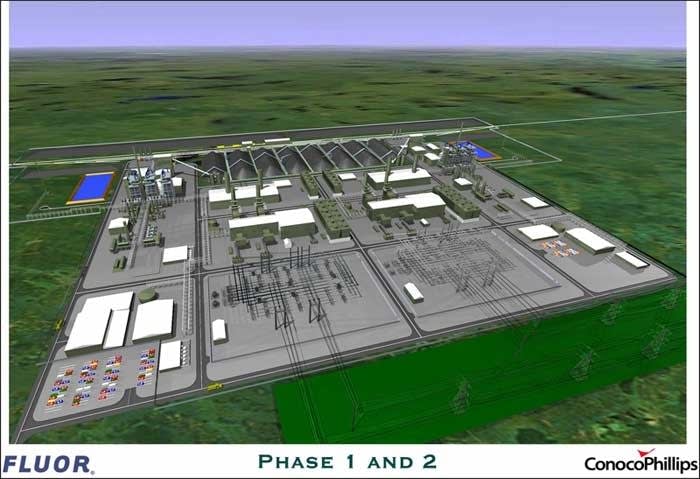 The U.S. Department of Energy said 45 proposed coal projects were dropped or delayed in the U.S. last year -- about a third of those in the planning stage. Tight money and rising costs for building components and labor are factors, but carbon may be a bigger one. Conventional coal plants are a leading source of carbon dioxide, the greenhouse gas that gets a lot of blame for global climate change.
A coalition of major banks just put new coal projects on notice.
"Citibank, Morgan Stanley, and JPMorgan, come out with an announcement on the front page of the Wall Street Journal February 4th," said Andy Paterson with Econergy, a company that invests in renewable power projects and carbon markets. "And they're saying they're going to put environmental standards into financial reviews."
That's not the end of investment in coal, Paterson said. But it does create new criteria. A plant that emits carbon is going to have a tougher row to hoe.
That's the climate Excelsior Energy finds itself in trying to build the nation's first large-scale coal gasification power plant in Northeast Minnesota.
Coal gasification is a technology to burn coal cleaner, and with the potential to trap a third or more of the carbon dioxide, keeping it out of the atmosphere. The U.S. Department of Energy is so keen on the technology they've invited Excelsior to apply for government financing that could cover up to 80 percent of the project's cost.
Paterson thinks the anti-carbon climate could make Excelsior Energy's Mesaba Energy Project more attractive to potential investors.
If that [federal financing] were to go away ... I would say that the chances of this project getting financed are very low.
"It actually makes this project look more interesting," Paterson said. "First of all the project can get done, and it's not bundled residential home mortgages."
In addition, the United States is expected to put either limits or a cost on carbon emissions. Paterson said that would give Excelsior's coal gasification technology an edge.
Tom Micheletti is banking on that as well. He's Excelsior Energy's co-president.
"I think it makes us look a lot better, because we know that when the time comes, we're going to be able to demonstrate carbon capture and sequestration at the 30 percent level, which is far greater than anyone has ever done," Micheletti said.
But it's not time for celebration at Excelsior Energy. The project's projected cost has climbed to more than $2 billion.
Even if they get the full federal backing, they still need to come up with more than $400 million from the private sector. Excelsior is talking with investment banks Barclays and Credit Suisse First Boston. But that's still a lot of money.
"If that [federal financing] were to go away, or not be available in that amount, I would say that the chances of this project getting financed are very low," said Bob Sherman, dean of the School of Business and Technology at Duluth's College of St. Scholastica. "If it is available then it increases the chances, but the other $400 million are still going to be iffy in today's marketplace."
And there are other challenges.
Swami Venkataraman analyzes risks and develops credit ratings on projects like this for Standard and Poor's. He said the Excelsior Energy project poses several important risks.
He said the technology is still considered unproven in the electric business. There's a risk that construction of this unfamiliar technology will come in late or at above cost projections. And, the project lacks a dedicated customer, leaving a big question about how much revenue it can generate selling power on the open market.
"They may have to be reliant on market prices for the electricity," Venkataraman said. "While the outlook for that for the next couple of years is favorable, project ratings usually are long-term ratings, and when you look over the longer term we don't know how power prices may behave. So that creates more risk."
Investors would be a lot happier if Excelsior had a signed Power Purchase Agreement, known as a PPA, with a utility, according to Katy Burne, editor of the power industry publication, Power Finance and Risk.
"That PPA is going to be crucial for the financing," Burne said. "It definitely makes it more attractive. When you're structuring a deal and you have a PPA, the banks are much more relaxed about participating in the financing, when they can see where the debt service is going to be coming from."
But Excelsior's Power Purchase Agreement remains elusive. Minnesota-based Xcel Energy fought off Excelsior's offer to sell them 600 megawatts of electric power. Xcel cites the cost among other factors. The Minnesota Public Utilities Commission declined to impose a contract between Xcel and Excelsior, although the case remains open.
Excelsior's Tom Micheletti admits that without the PPA, his company's Mesaba Energy Project will never go forward.
Gallery
1 of 1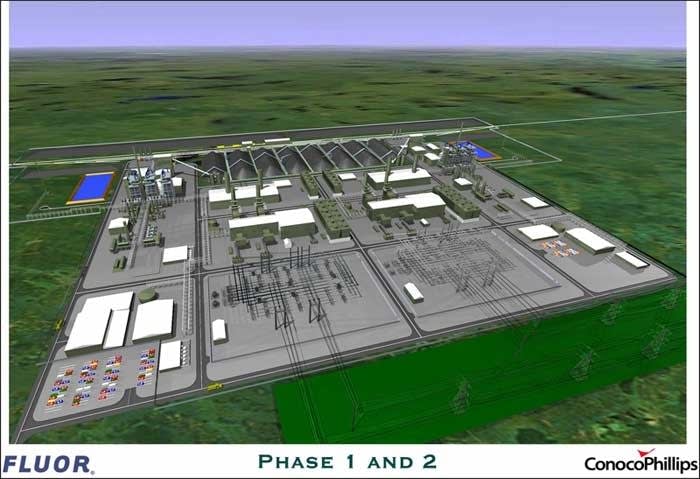 Your support matters.
You make MPR News possible. Individual donations are behind the clarity in coverage from our reporters across the state, stories that connect us, and conversations that provide perspectives. Help ensure MPR remains a resource that brings Minnesotans together.