In Sioux Falls, the signs of growth are everywhere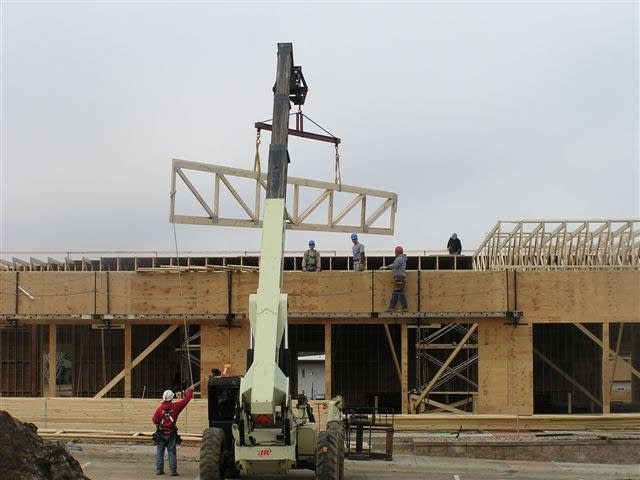 In Sioux Falls, the most visible sign of growth is construction. New buildings, strip malls and neighborhoods are popping up on the outer fringes of the city.  Forty-first Street used to be the southern edge of town, but now the city reaches beyond 69th Street.  The Sioux Falls metro area population has grown to over 120,000 people.
There is more evidence of a strong and growing community in the specialty shops that are opening in all the new strip malls, according to Mary Medema, the Director of Work Force Development with the Sioux Falls Development Foundation.
One example is The Bridges at 57th Street, a new kind of pedestrian shopping mall.
"There are everything from coffee houses and services to people who happen to be in this neighborhood to restaurants and other things where people might travel a great distance to take advantage of," Medema said.
These shops are a sign of confidence by small business owners that the community will continue to grow and support them, Medema said.  The shops wouldn't open if the larger industries hadn't brought in employees with money to spend, she said.
"These things are all kind of chicken and egg," she said.  
Sioux Falls was once an industry town.  The John Morrell Meatpacking plant used to be the town's largest employer.  The 100-year old plant is still a part of the economic engine, but in the last 25 years, the financial industry has become even bigger as credit card companies have moved in and expanded.  
And now another project will bring even more jobs to Sioux Falls. Sanford Health is one of two medical centers in town and is the result of a $400 million gift by philanthropist T. Denny Sanford. Sanford Health is building a new research park that's expected to bring a thousand new positions over the next 10 years.
Officials at Sanford Health say in the last year they've received 41,000 applications for job positions at the hospital.   Mark Johnston, Vice President of Communications at Sanford, credits South Dakota's tax environment, no personal or corporate income tax, as well as the Midwestern work ethic for slow and steady growth in Sioux Falls.
"People don't associate South Dakota with being a high area of business development until they get here, and then they realize what opportunities are," he said.
The opportunities are especially evident along the I-29 corridor.  Sixty miles north of Sioux Falls is the community of Brookings.  It's home to a company called Daktronics, the nation's largest maker of score boards.  It has created scoreboards for nearly every major stadium, including the Olympics and a Daktronics scoreboard is heading for the new Twins ballpark in downtown Minneapolis.  
[image]
Interstate 29 connects Canada to Mexico and communities along its path are seeing a benefit, including Fargo-Moorhead.
The accelerated growth in Fargo-Moorhead is driven by oil and the agricultural economy, according to Richard Rathge, the Director of North Dakota Data Center. Technology is also a driving force of the economy, he said.
"In fact many would argue that we're in a new paradigm.  And that new paradigm is almost niche marketing where instead of the old paradigm of large industrial development, you narrow it down to small niche organizations and that takes advantage of the world economy and we're being very successful with that," he said.
Rathge wonders if the growth is sustainable when the baby boomers start retiring in large numbers in the next few years. That's a challenge the region will have to prepare for even as it enjoys its growth, he said.
Gallery
1 of 2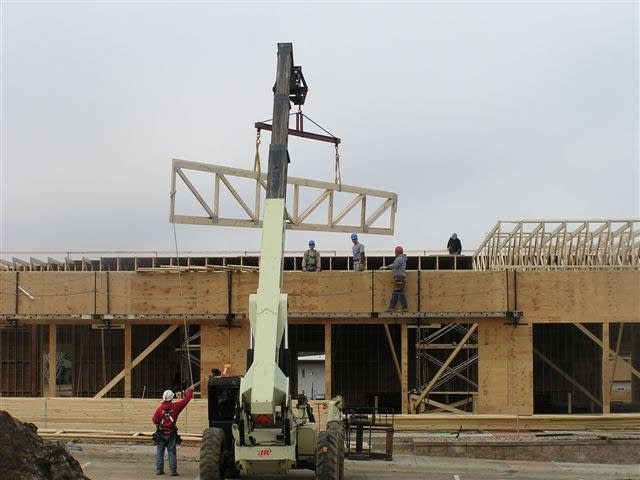 2 of 2