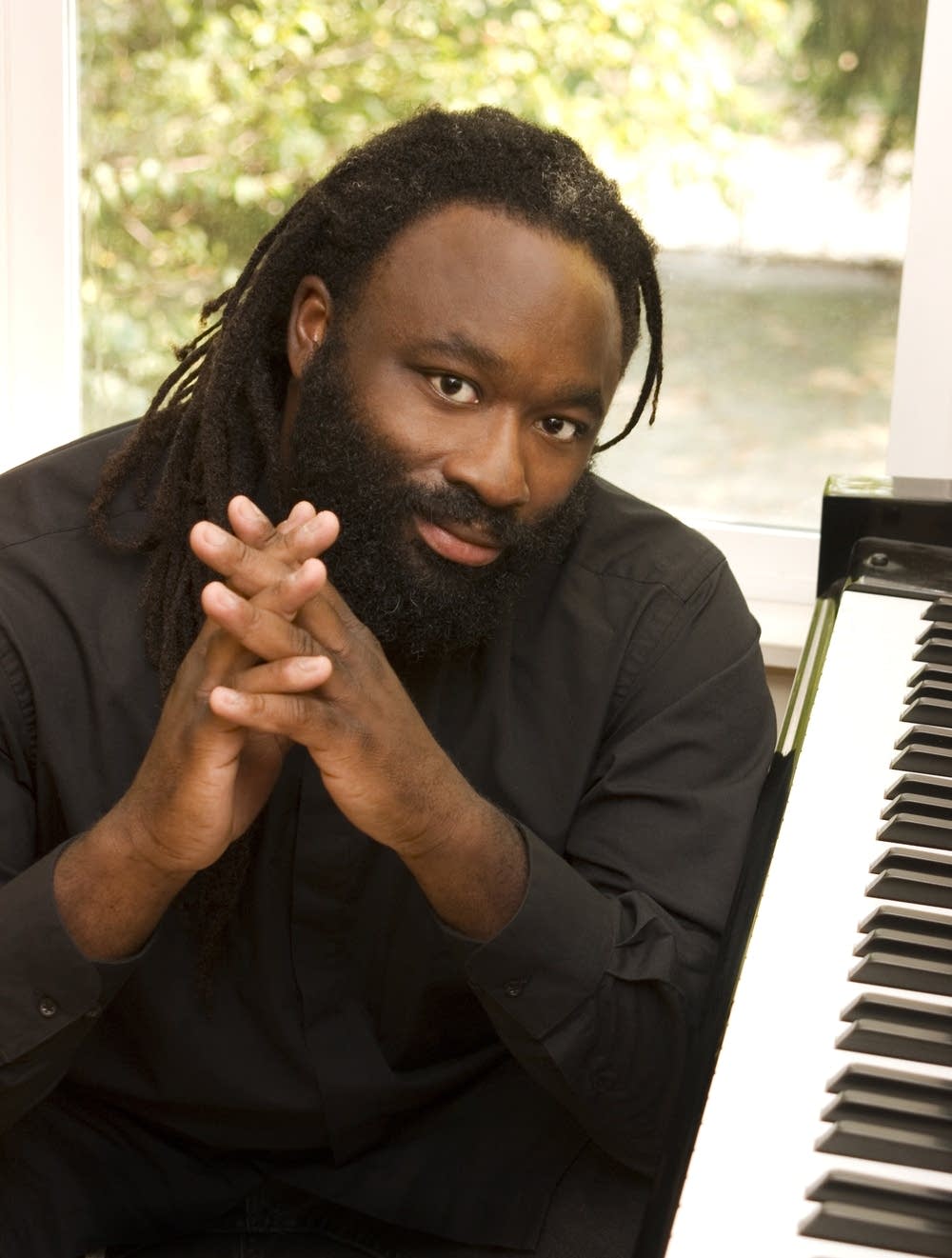 When Awadagin Pratt first came to the public's attention after winning the Naumburg Piano Competition in 1992, many seemed more concerned with his appearance than his playing. He's a tall man with an athletic build and a head of long, twising dreadlocks. He wears colorful shirts instead of a tuxedo, the more traditional uniform of classical musicians.
Sixteen years later, Pratt is an established presence with a colorful, dynamic and thoughtful approach to the piano that is especially appealing to many listeners who aren't otherwise interested in classical music.
Awadagin Pratt is in recital Friday night in Stillwater as part of the St. Croix Concert Series.
He stopped by Minnesota Public Radio's Maud Moon Weyerhaeuser Studio for a conversation with host Steve Staruch and played some Bach, Beethoven and Franck.