Treehouse Records keeps the spirit of vinyl records alive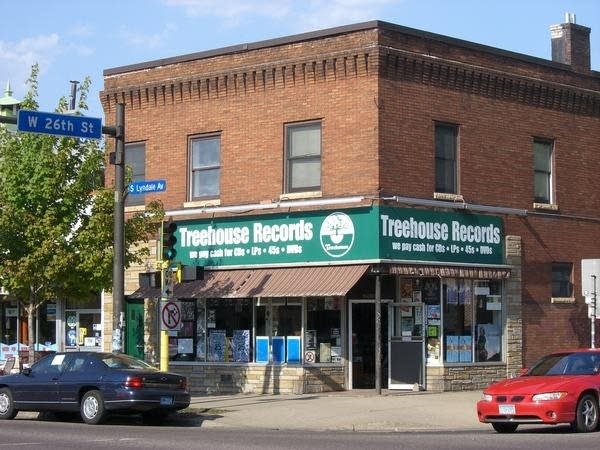 For almost four decades there has been a record store on the corner of 26th and Lyndale Avenue in Minneapolis.
For the bulk of those years, it was the legendary Oarfolkjokepus, which became ground central during the Minneapolis music heyday of the 1980s. Peter Jesperson, the guy who discovered the Replacements and helped start Twin Tone Records, was the store's manager. Big name local musicians hung out there. National acts like the Talking Heads and the Ramones signed records there. And Mark Trehus worked there.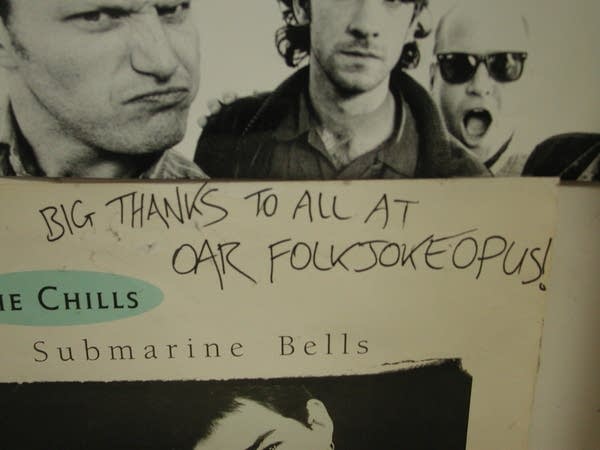 "It was all centered here, Trehus said. "This was the place." In 2001 Trehus bought the building and opened Treehouse Records. But while the name changed, the store's eclectic, fiercely independent, music obsessed spirit has remained.
"It's a store for people who are really music fans and who have 'big ears,' I like to say,' " Trehus said. Or you might say it's a store for music fanatics, run by aficionados who's opinionated tastes border on snobbery, but who would kill themselves helping you track down that obscure Brian Eno song you remembered briefly hearing once in a record store in Rockford, Illinois, seven years ago.
And while digital downloads continue to wreak havoc on the music industry, from the corporations down to the mom and pop record stores, they're not really on the radar screen at Treehouse. In fact, Mark Trehus sometimes sounds like he still resents the advent of the compact disc.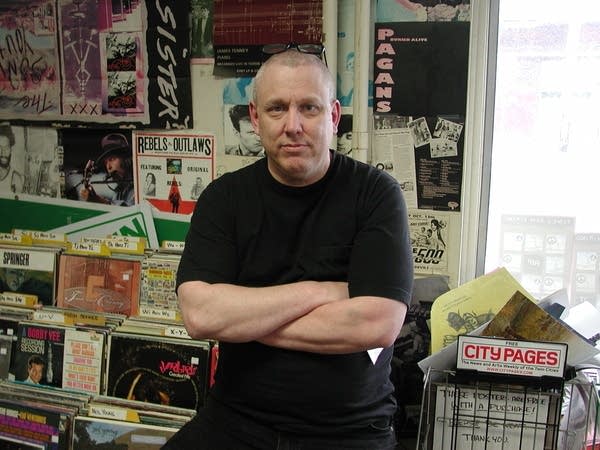 "We don't carry the CDs of mainstream artists," he proudly proclaimed. "If you wanna buy CDs, I think you have to go to the same place that sells washing machines and refrigerators and what not and those places, I really don't like em,' " he said.
The heart of Treehouse's business is vinyl records, especially rare used vinyl. It specializes in underground and experimental rock and jazz, but its influence as a tastemaker isn't as broad as it once was.
In the 70s and 80s, Treehouse's predecessor, Oarfolkjokepus, informed the listening habits of teenagers all over the Twin Cities who were restless for something new. They included Drew Hirsh, who is still a regular customer at Treehouse.
"We would come down here as junior high kids from the suburbs and come racing in here and digging through the racks for whatever the new punk was," he said. "You remember that!"
Hirsh's music preferences haven't changed much. He looks down at the seven inch vinyl single he's just paid for.
"What is that, Benedict Arnold and the Traitors?" Hirsh said.
"It's a reissue of a real rare, early 80s punk single," replied Trehus.
"You know I kinda knew, I think I had heard that this had been re-released," Hirsh said. "I hadn't seen it anywhere, and you know, I see it here. There's a reason to come here."
That kind of joyful interaction between customer and clerk is a hallmark of Treehouse. It's kept Terry Katzman working there twice a month. Katzman, another Oakfolkjokepus alum and former owner of Garage D'or Records, loves selling music to people.
"Hand to hand, not over a screen," Katzman said.
Katzman said in the Oarfolkjokepus days, customers used to spend hours in the store, soaking up everything they could learn about what was new and exciting, or old and exciting. The clerks were the teachers. And everybody had a heartfelt attachment to the music they loved.
"You really formed a bond with the people you liked, and now, you know, a lot of the modern music is spewed out to make as much money as quickly as possible," he said.
Katzman and Trehus, both in their early 50s, know they sound like crotchety old men if they spout off too much about how the past was better. It's just different today, they say.
Trehus has tried to adapt to the new digital reality. He's reluctantly created a store Web site to sell vinyl. There are other ideas in the works to bring more traffic to the Web site, but Trehus said he's not a businessman. He has few tips for other indie record stores trying to stay afloat.
"The only advice that I could offer that comes from experience would be follow your heart," Trius said.
And hope, said Trehus, there's enough people who share your passion.
Gallery
1 of 1