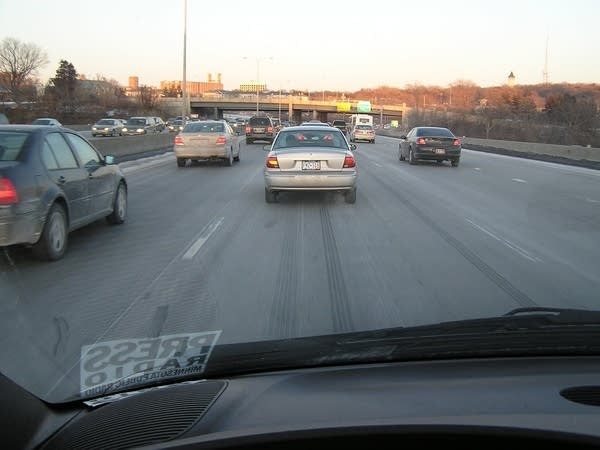 (AP) - Novice teenage drivers in Minnesota could soon face new restrictions on the hours they can spend behind the wheel and the number of passengers they can ferry, measures aimed at curbing the state's high rate of crashes among young motorists.
The rules are part of a broader transportation policy bill approved Thursday by the House. Attempts to strip out the teen driver restrictions failed in close votes after lengthy debate over whether government or parents should make such rules. Similar regulations won Senate backing a year ago.
Gov. Tim Pawlenty said on his weekly radio show Friday that they appear to be "reasonable steps to curtail the most dangerous period of driving."
Under the bill, teens with provisional licenses would have to build up to standard driving privileges. For the first six months, they would face a midnight-to-5 a.m. curfew and couldn't have more than one teenage passenger who isn't a relative.
"You can't go to a movie, you can't go out and have fun with your friends if you're dead. The first job of government is public safety."

Rep. Steve Gottwalt, R-St. Cloud
The curfew would be lifted and the passenger limit raised to three for the second six months.
The bill provides leeway for teens driving between home, work and school or if they have an older driver with them.
Rep. Kim Norton, DFL-Rochester, said Minnesota lags most other states when it comes to so-called graduated licenses. And subsequently, she said Minnesota experiences a higher rate of crashes and deaths involving teens drivers.
"We don't have to be number one in teen deaths," she said, adding, "We need to join the 46 other states that are protecting their teens and other drivers on the streets."
The Minnesota Department of Public Safety estimates that roughly 80 teenagers per year are killed in car crashes and 6,000 are injured. One in 12 drivers under 18 years old were involved in a crash in 2006, according to the agency.
Advocates also cite statistics showing the risk of crashes increasing for young drivers as the number of passengers grows.
Opponents said the passenger restrictions would put more -- not fewer -- inexperienced drivers on the road because it would discourage car pooling.
They also argued the curfew would place an unfair burden on teenagers in greater Minnesota, where the closest movie theater or pizza parlor can be an hourlong drive.
Rep. Torrey Westrom, R-Elbow Lake, said his young constituents could forget about catching a late movie or a ride with their newly licensed friends.
"When you're a sophomore going to prom, you aren't double dating and momma's driving you to prom," Westrom added.
The 69-59 vote to preserve the provision split as much along geographic lines as party affiliation.
Rep. Steve Gottwalt, R-St. Cloud, didn't see the bill as a government intrusion on his parenting. The father of five, including three teenagers, said other states have seen their teen fatality and injury rates fall after imposing similar restrictions.
"This is about common sense," he said. "You can't go to your prom, you can't go to a movies, you can't go out and have fun with your friends if you're dead. The first job of government is public safety."
Another element of the bill would require drivers-in-training to have more learning time behind the wheel prior to getting their licenses. And the person who supervised them would have to present a certified log showing the new driver had at least 50 hours of practice; falsifying the log would be a misdemeanor.
The same bill also outlaws text messaging while driving for motorists of all ages.
(Copyright 2008 by The Associated Press. All Rights Reserved.)