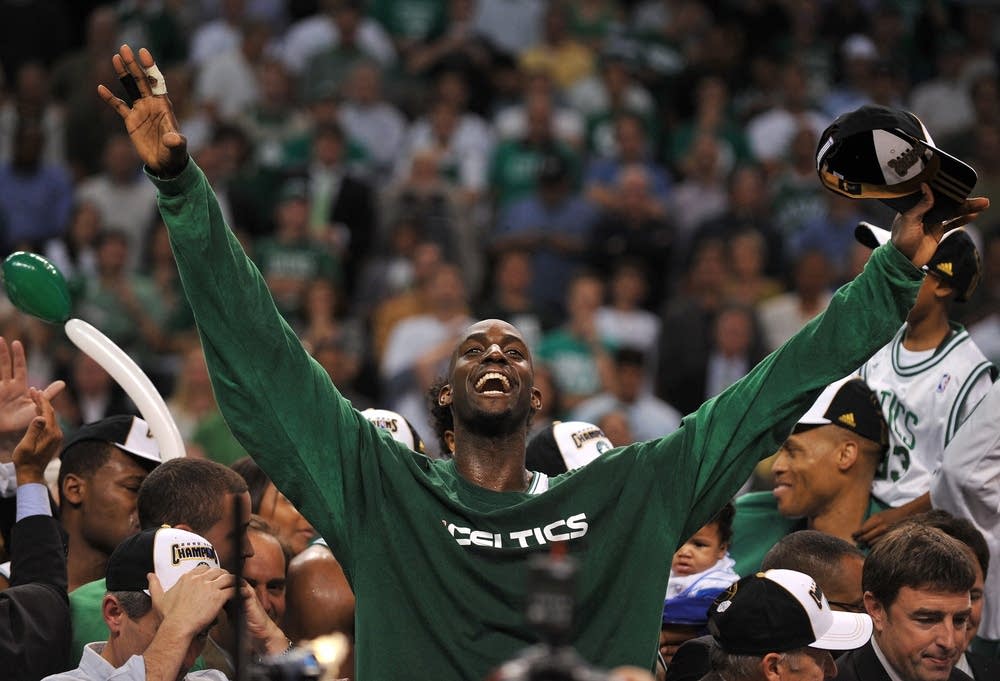 Kevin Garnett, in his first season with the Boston Celtics, has achieved what he couldn't manage in 12 seasons with the Minnesota Timberwolves: Winning an NBA Championship.
Garnett and Celtics' teammates beat the Los Angeles Lakers 131 to 92 in game 6 of the NBA championship series.
The 32-year-old Garnett scored 26 points last night and pulled down a game leading 14 rebounds.
To talk more about Garnett and how Minnesotans are reacting to this year's championship, Britt Robson, Timberwolves reporter for the Rake Magazine, joined Tom Crann.