Franken proposes tax plan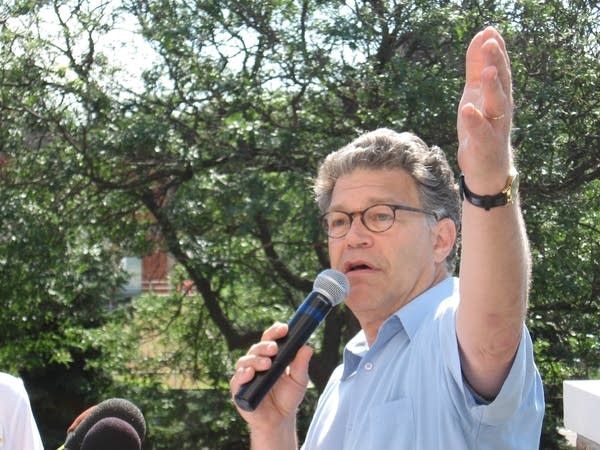 Franken unveiled his so-called "kitchen table tax relief" plan before a large group of supporters gathered at a coffee shop in St. Louis Park.
Before laying out the details, Franken ripped Sen. Norm Coleman and the Bush administration, accusing them of supporting economic policies that favor the wealthy.
"When George W. Bush took the wheel of the U.S. economy, he turned it sharply to the right and drove us into the ditch and Norm Coleman has been riding shotgun all the way," Franken said.
Franken wants to expand the dependent care tax credit to cover more than one-third of child care costs for families earning up to $100,000.
He would create a $2,000 tax credit to help families take care of elderly or ill relatives. Franken is also calling for an expansion of the Family and Medical Leave Act to cover millions more workers.
And he wants to eliminate the retirement savings tax deduction in favor of a 30 percent government match of every dollar a worker saves for retirement.
"For middle-class workers this triples the incentives to save," he said. "And for many lower income workers who currently get nothing because they don't make enough to pay income taxes, it's a generous new incentive."
The retirement match would cap at 10 percent of a person's income or $20,000 a year. Franken said replacing the retirement savings tax deduction with the match would cost almost nothing.
His staffers said the child care and caregiver tax credits, along with the other components of the Franken tax plan would cost about $6.5 billion a year. The campaign said the money would come from closing offshore tax shelters and ending improper government payments as identified by Government Accountability Office.
Coleman campaign spokesman Luke Friedrich said Coleman has a strong record of fighting for the middle class, which includes supporting an increased child tax credit, more money for college tuition and for children's health insurance.
"Obviously we haven't had a chance to really look at the different details of these plans, but what I can tell you is that Norm Coleman has been fighting for Middle Class issues like this for a long time," Friedrich said.
Franken's middle-class tax proposals come as his campaign is airing a TV ad that's sharply critical of Coleman, accusing Coleman of favoring the wealthy and special interests.
Coleman campaign spokesman Luke Firedrich said Franken is going negative because his campaign is struggling.
"What you're seeing here is a conscious effort from Al Franken and his allies to try to go on the attack on Sen. Coleman in response to the fact that Al Franken is not getting the kind of response from Minnesotans that I think he was hoping to get," Friedrich said.
Franken is defending the ad calling it "comparative," not negative.
"We have a nice ad that talks about his record as a Senator, and I think it's about time we did that," Franken said.
Franken's new ad could be a sign of a more aggressive campaign to come. He's hired Sen. John Edward's former presidential campaign spokesman along with two well known media consultants.
Franken will be promoting his middle-class tax plan in Duluth Tuesday, in Rochester on Wednesday and in St. Cloud on Thursday.
Editor's note:
After this story was published, the Franken campaign contacted Minnesota Public Radio News to note that the media team MPR News referenced has been with the campaign for more than a year.
Gallery
1 of 1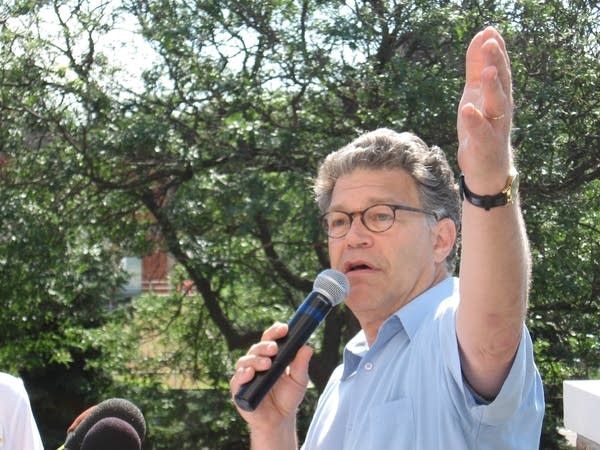 Your support matters.
You make MPR News possible. Individual donations are behind the clarity in coverage from our reporters across the state, stories that connect us, and conversations that provide perspectives. Help ensure MPR remains a resource that brings Minnesotans together.