Crews say I-35W bridge may be done in days
State transportation officials say MnDot could announce an opening date for the new I-35W bridge as early as this week.
MnDOT officials caution that the new 35W bridge will not open until it is safe and fully operational. But they expect the new bridge could be complete within the next couple of weeks.
Flatiron Construction's $234 million contract with MnDOT calls for the bridge to be completed by December 24. The contract also includes a $200,000-a-day bonus for each day the bridge is finished before then, up to 100 days.
If the bridge opens by Sept. 15, the contractors could earn a bonus of up to $27 million. MnDot spokesman Kevin Gutknecht said the work is moving as carefully as possible.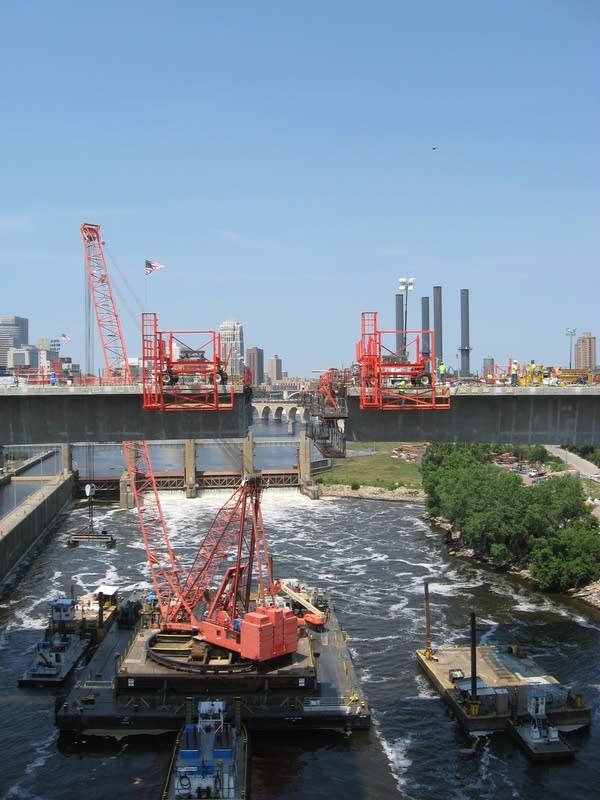 "We don't want to be wrong. We want to make sure that when we tell the public that the bridge is going to be open to traffic that that is indeed the day. As the finishing work progresses, we gain more and more certainty but it's going to be done pretty soon. The contractor is shooting for the 15th or 16th," Gutknecht said.
Gutknecht said crews are still painting, landscaping, testing equipment and completing observation decks under the piers. They also testing lighting and building median barriers.
Gallery
1 of 1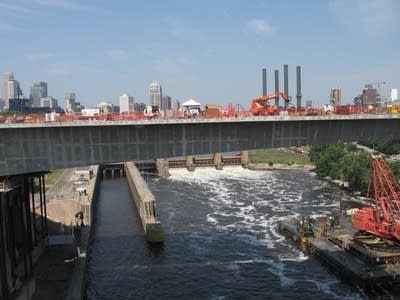 Gain a Better Understanding of Today
MPR News is not just a listener supported source of information, it's a resource where listeners are supported. We take you beyond the headlines to the world we share in Minnesota. Become a sustainer today to fuel MPR News all year long.