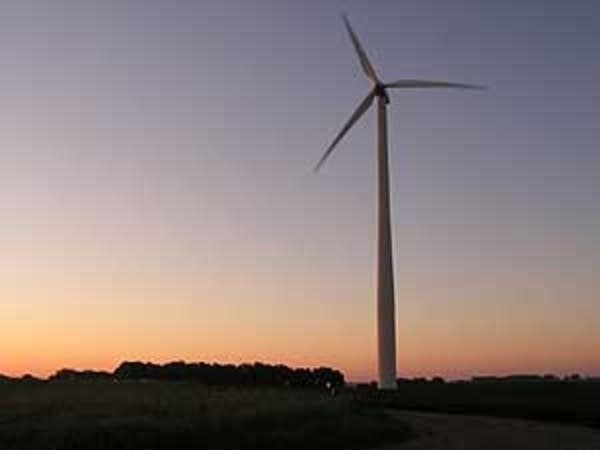 (AP) - Minnesota has joined four other states to try to develop a regional electric transmission system that will foster increased wind energy development.
Other partners in the Upper Midwest Transmission Development Initiative include Iowa, Wisconsin, North Dakota and South Dakota.
The coalition of governors will study the costs of developing more wind energy and delivering it on power lines. The states also plan to propose some form of financing new transmission lines.
Lack of adequate power lines is a major impediment to wind energy development in the region.
Wind on the Wires, a coalition of wind energy advocates, applauded the five-state transmission initiative.
"Transmission capacity is the glass ceiling for renewable energy development in the Midwest," said Beth Soholt, Wind on the Wires director. "To have these governors and the state electricity regulators proactively and cooperatively engaged with stake holders in addressing the major barrier to unlocking the renewable energy resources of this region could be groundbreaking."
The initiative will identify the region's wind energy resources and the transmission infrastructure needed to develop them in the most cost-effective manner.
State officials also will seek solutions to a number of current barriers to additional transmission investment, such as how costs of new power lines should be allocated.
Hans Detweiler of the American Wind Energy Association said the five-state effort is a vital step.
"The Upper Midwest stands to gain enormous economic development benefits from wind energy, based on the resource that is available here, but it simply will not happen if transmission barriers are not attacked head-on," he said.
The coalition will develop a plan to be submitted to the Indiana-based Midwest Independent Transmission System Operator, a power-grid agency that oversees electrical transmission in the region.
"The time is right for planning and coordination between these states in the Midwest ISO," said Minnesota Gov. Tim Pawlenty. "As states in the region increase their use of wind energy, planning on how best to locate wind farms and other renewable sources and build the necessary transmission infrastructure to support them is crucial."
The regional power-grid watchdog is studying electrical transmission capacity, with results expected next year.
"This effort complements and meshes very well with ongoing initiatives at MISO and the Midwest Governors Association," added South Dakota Gov. Mike Rounds, MGA chairman.
The Upper Midwest Transmission Development Initiative will hold its first meeting in October.
(Copyright 2008 by The Associated Press. All Rights Reserved.)