More than 50 bridge victims file for compensation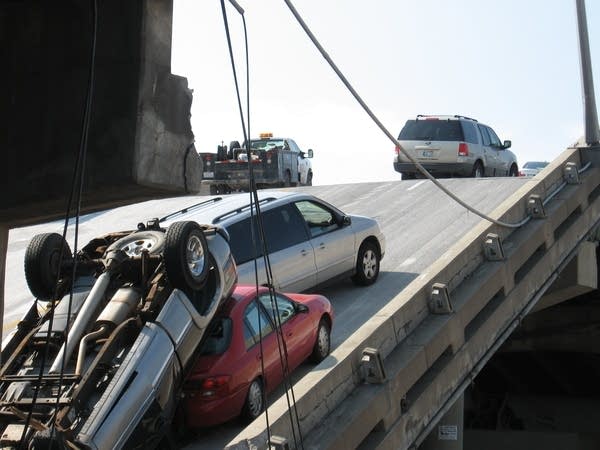 More than 50 victims of the Minneapolis bridge collapse have filed for compensation from the state, with more to come.
Attorney Susan Holden says claims have been arriving by the boxload. Holden heads a three-person panel administering the $36.6 million compensation fund.
Wednesday is the deadline for submitting claims.
Holden says she expects 140 to 150 claims. Hearings on some of the early claims have already started.
Each victim can get up to $400,000 for injuries, including pain and suffering. The panel also has $12.6 million to divide between those with bigger losses.
The panel has until the end of February to make offers to victims.
Gallery
1 of 1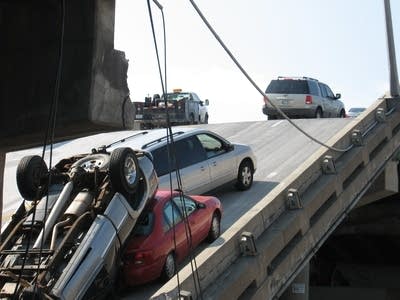 Gain a Better Understanding of Today
MPR News is not just a listener supported source of information, it's a resource where listeners are supported. We take you beyond the headlines to the world we share in Minnesota. Become a sustainer today to fuel MPR News all year long.