Met Council considers negotiations on mitigation plan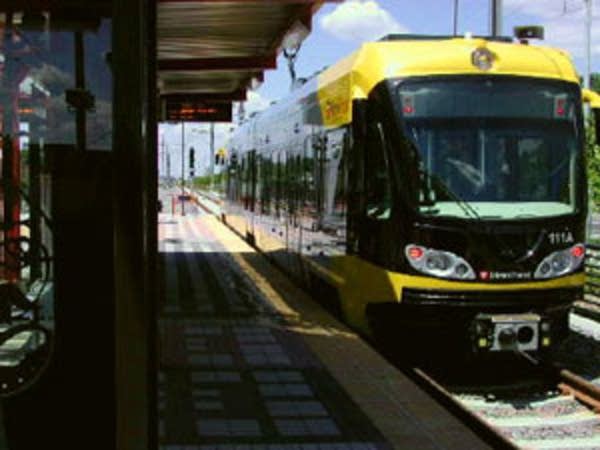 The head of the Metropolitan Council said he's willing to give more information to Minnesota Public Radio that could help thaw a standoff over the proposed Central Corridor light-rail train route through downtown St. Paul.
MPR's Board of Trustees sent a letter Thursday requesting the Metropolitan Council provide a written plan that describes how it will reduce noise and vibrations from the trains.
The company wants the plan completed by March 1. If MPR determines that the proposed solutions wouldn't work, it still would insist that Met Council consider a different route.
Public Affairs Director Jeff Nelson said the company's position hasn't changed.
Grow the Future of Public Media
MPR's budget year comes to a close on June 30. Help us close the gap by becoming a Sustainer today. When you make a recurring monthly gift, your gift will be matched by the MPR Member Fund for a whole year!
"What we're doing, however, is making sure we're right," Nelson said. "And to that, we need a plan. We can speculate about mitigation, and they can speculate about mitigation. Without a plan, that is only speculation. This is a way for us to ground that conversation in reality and making sure we're making the right decision. And if that means a new alignment, we need to have that conversation soon."
Met Council chairman Peter Bell said he appreciates MPR's interest in opening negotiations, but he can't agree to some of the letter's provisions. Bell said he's concerned about going forward with an expensive mitigation plan before the project receives approval for federal reimbursement.
"I'm not going to spend $1 million and not get reimbursed for it because MPR set a deadline of March 1, but I would be willing to work with them and provide information on a very preliminary basis," Bell said.
Bell also said he would be "very hesitant" to give MPR the final say as to whether the mitigation would work.
Project planners hope to receive federal approval to go into final design later this year.
Gallery
1 of 1