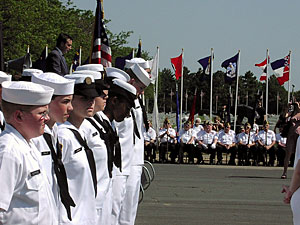 Suzanne Mettler, political science professor at Cornell University, discusses the impact of the 1944 G.I. Bill on the lives of World War II veterans.
Mettler is the author of "Soldiers to Citizens: The G.I. Bill and the Making of the Greatest Generation," which won the Kammerer Award as well as the Greenstone Prize of the Politics and History section of the American Political Science Association.
Mettler spoke recently at the Minnesota History Center.