Father of missing boy: 'Please bring Danny home'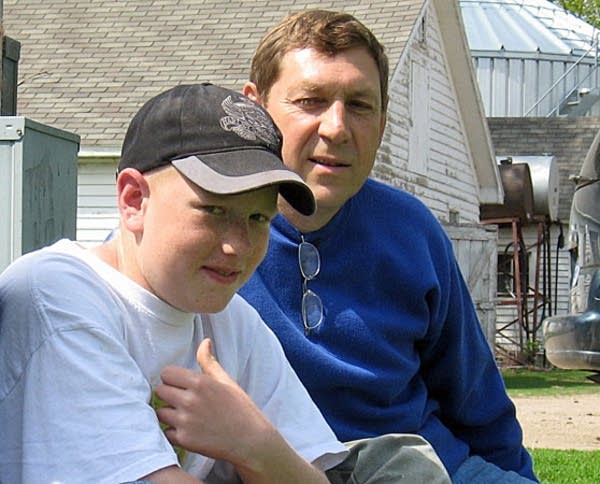 A Minnesota father's public plea for his wife to bring home their 13-year-old son has so far gone unanswered, and authorities said they have no more details about the pair's whereabouts.
It's been more than three days since Anthony Hauser last saw his wife and son, and the rest of the family is "worried sick," he said Thursday. A Brown County dispatcher said early Friday that there were no developments in the search overnight.
Colleen Hauser fled with their son Daniel on Monday after a doctor told them a cancerous tumor in Daniel's chest was growing. Doctors have said he needs chemotherapy for his Hodgkin's lymphoma, but the Hausers prefer alternative remedies.
While law enforcement officers tried to determine whether Daniel and Colleen are in southern California - or if they had made it across the border into Mexico - Anthony Hauser appeared before reporters asking his wife to "do what's best for Danny."
"If you're out there, please bring Danny home so we can decide as a family what Danny's treatment should be," Hauser said.
"I know you're scared. I know that you left out of fear, maybe without thinking it all the way through. Danny is my son, and the rest of the family is worried sick about Danny, how he is and how he's going to come out. Please call me and let's talk about ... you can come back here and we can get this worked out what's best for Danny. We sure can't do what's best for Danny with both of you on the run so please give me a call."
Hodgkin's lymphoma is a highly curable cancer when treated with chemotherapy and radiation, but the Hausers stopped Daniel's chemotherapy after one treatment.
The nationwide hunt for the Hausers was focused on southern California, where the pair were seen Tuesday morning, but authorities said they could already be in Mexico.
The sheriff's office in Brown County, Minn., issued a felony arrest warrant Thursday for Colleen Hauser, making it easier for police in other states to return them if they're caught. The FBI was also helping with the search.
Brown County Sheriff Rich Hoffmann also spoke directly to Colleen Hauser at the afternoon news conference, promising that if she called and arranged "for your safe return, be assured that we will not take an enforcement action if you have shown a good faith effort to come back."
Hoffmann said earlier that he didn't know what could be done if the Hausers are already in Mexico.
The American Cancer Society estimates there are 35 to 50 clinics in Mexican border towns, especially Tijuana, that attract cancer patients looking for alternatives to traditional U.S. treatment methods. Many of these clinics have offices in the San Diego area that serve as contact points for U.S. patients, who are then referred to clinics in Mexico.
Brown County authorities said their efforts were concentrated in the Los Angeles and San Diego areas. But police spokeswomen in those two cities said they hadn't deployed officers specifically to search for the Hausers.
Monica Munoz in San Diego and Norma Eisenman in Los Angeles said if officers happened to stop the Hausers and run a check on their names, it would trigger the crime alert and officers would arrest them. Both also said their departments were ready to assist Minnesota investigators if given specific information about the whereabouts of the Hausers.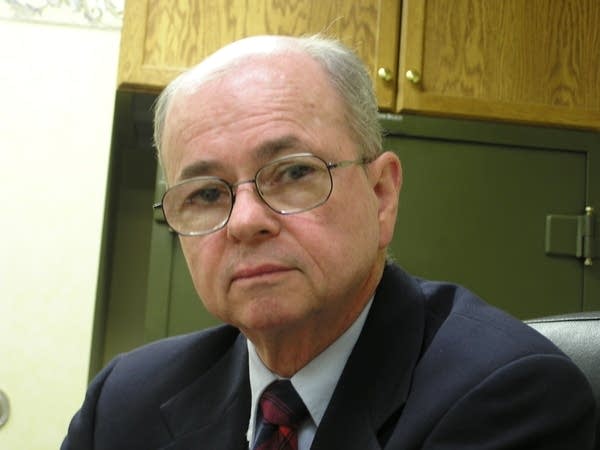 The Hausers favor natural healing methods inspired by American Indian traditions, but several doctors have testified Daniel's cancer will likely kill him without chemotherapy. Colleen and Daniel Hauser left their Sleepy Eye home Monday afternoon, after a court-ordered X-ray showed that a tumor in his chest was growing.
The new warrant for Colleen Hauser was for deprivation of parental rights, an upgrade from a contempt charge. The new charges are punishable by up to two years in jail on each of two counts, plus fines. But authorities said they issued the new warrant mainly to ease extradition of Colleen Hauser if she is found in the U.S.
Brown County Attorney James Olson said the parental rights listed in the charges are those of Brown County family services, which has been granted custody of Daniel to get him to a pediatric oncologist.
Police initially said Colleen and Daniel Hauser may have been traveling with Susan Daya, a California attorney. But Hoffman declined to comment if Daya was seen with them in southern California. Daya hasn't returned phone messages from The Associated Press since the Hausers fled.
Colleen Hauser's decision to run rather than subject her son to chemotherapy, which he has testified he does not want after bad effects from the initial round, has turned her into a folk hero in some holistic medicine circles.
"To me, it's like the lion who is protecting her cub," said Donna Nowak, a hypnotherapist and the executive director of the Cleveland-based American Holistic Medical Association, a professional society for holistic health care providers and the largest organization of its kind.
Many holistic practitioners regard chemotherapy, a process of injecting the body with chemicals that kill both cancerous and healthy cells, as "poison," according to Dr. Norm Shealy, a retired Missouri physician and holistic medicine pioneer.
The St. Paul-based National Health Freedom Coalition, which assists legal efforts nationwide to increase access to alternative medicine, called the Hausers "heroes for health freedom" in a statement on the case.
But that's not a universal view.
"When it comes to alternative medicine versus Western medicine, there are some cases that should lean in one direction and some that should lean in the other," said Dr. Bill Manahan, a professor emeritus at the University of Minnesota Medical School and past president of the American Holistic Medical Association.
Manahan said it's hard to argue with chemo's success rate in curing Hodgkin's lymphoma in children.
"In this case, I personally think it's not much of a question and I agree with the judge's ruling," he said. "There are cancers in adults where there's genuinely room to debate the effectiveness of chemotherapy."
Dr. Timothy Culbert, medical director for Integrative Medicine at Children's Hospital and Clinics of Minnesota, said too many holistic medicine advocates take an either/or approach to Western versus holistic medicine. Daniel Hauser's cancer was diagnosed at Children's Hospital, though Culbert did not treat him.
Daniel and his parents testified that the chemotherapy made him sick, and they feared it would ultimately kill him. But Culbert said that holistic practices could be brought to bear on the harsh symptoms of chemotherapy.
"With chemotherapy, for a lot of kids the symptoms are worse than the disease itself," Culbert said. "But for things like nausea, fatigue and pain, there are excellent therapies available that incorporate holistic practices like acupuncture, aromatherapy and exercise like yoga. But I think he still needs the core chemotherapy treatment."
Meanwhile, doctors said it was critical that Daniel Hauser get medical care soon. Hodgkins has a 90 percent cure rate in children treated with chemotherapy and radiation, but the survival rate drops to 5 percent without those treatments.
"It would be hard to tell you that each day is vital, but I think with each week that passes, there is risk that is being added to him," said Dr. Joseph Neglia, head of pediatric oncology at the University of Minnesota Amplatz Children's Hospital.
---
Condon reported from Minneapolis.
(Copyright 2009 by The Associated Press. All Rights Reserved.)
Gallery
3 of 3
1 of 3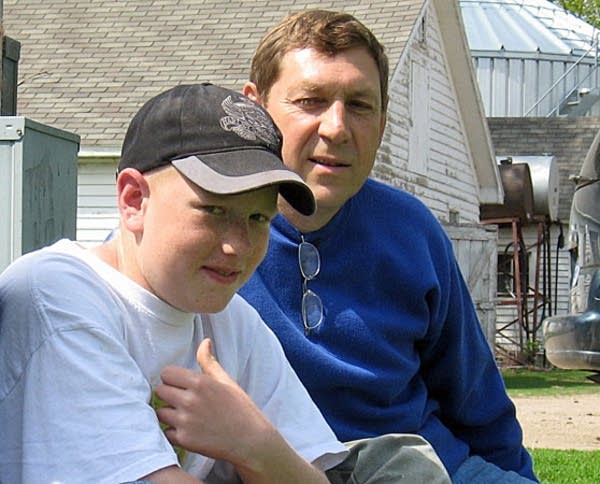 2 of 3
Your support matters.
You make MPR News possible. Individual donations are behind the clarity in coverage from our reporters across the state, stories that connect us, and conversations that provide perspectives. Help ensure MPR remains a resource that brings Minnesotans together.