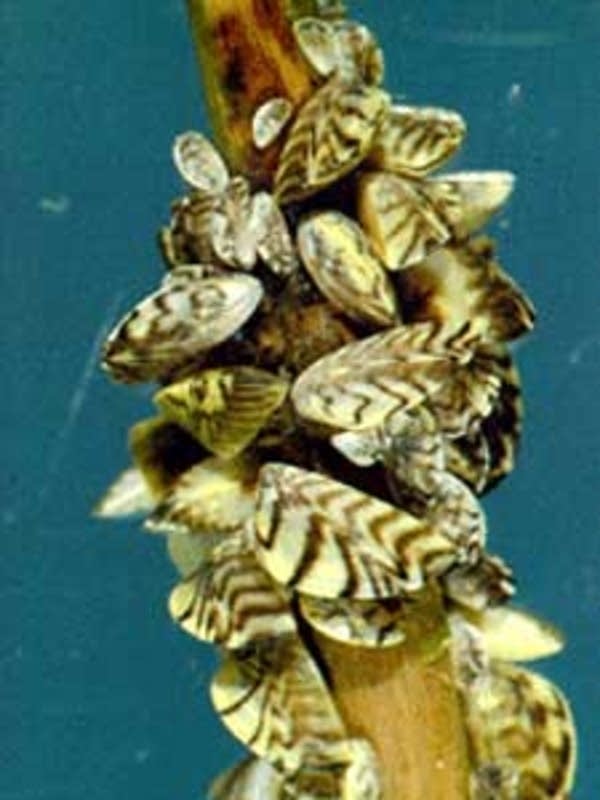 Zebra mussels have been discovered in an inland lake near Lake Superior.
Zebra mussels can kill native mussels, harm fisheries, litter beaches with sharp shells, clog water intakes, and damage boat motors.
Brian Daugherty is president of the Pike Lake Association and his group has been working for five years to educate people and monitor the boats going in and out of the lake. He's disappointed to find zebra mussels there, but not surprised.
"Every lake is so susceptible to them and they are so close, you know that Lake Superior has zebra mussels and a lot of people who fish and recreate in Pike Lake do come from Lake Superior," Daugherty said.
Daugherty said his group will continue to monitor for other exotic species, and will educate people about how to adjust to the zebra mussels.
The DNR's Jay Rendall said, in one respect, it's not surprising to find the invasive mussels in Pike Lake, because it's close to Lake Superior, where they've lived for 20 years.
"But because it's been one of the sites where we work with local groups to check boats coming to the access there for several years, it is a surprise and a disappointment I know to the lake association there," Rendall said.
The DNR urges boaters to remove aquatic material from boats, drain them, and spray them with hot water or high pressure before moving to another lake.
Earlier this week, the DNR said they'd found zebra mussels in several lakes near Alexandria.