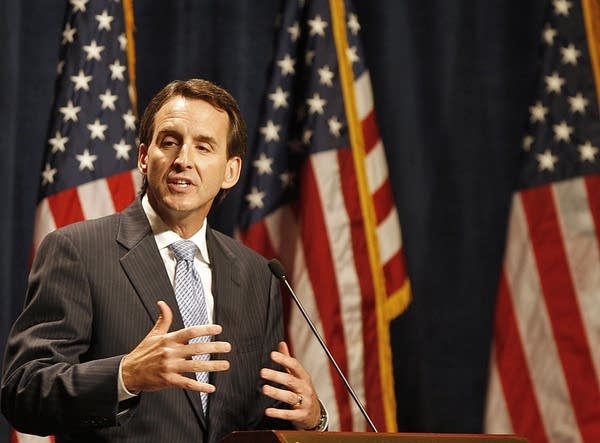 Gov. Tim Pawlenty spoke to the Republican National Committee (RNC) in San Diego Thursday. The governor expressed strong opinions on what he thinks President Barack Obama is doing wrong, and discussed being a Republican governor in a primarily Democratic state.
Also, excerpts from an education panel that Governor Pawlenty participated in at the Aspen Ideas Festival.
Note to readers: The audio for this episode is not archived in order to honor an agreement with CNN, which provided the recording of Pawlenty's San Diego speech.