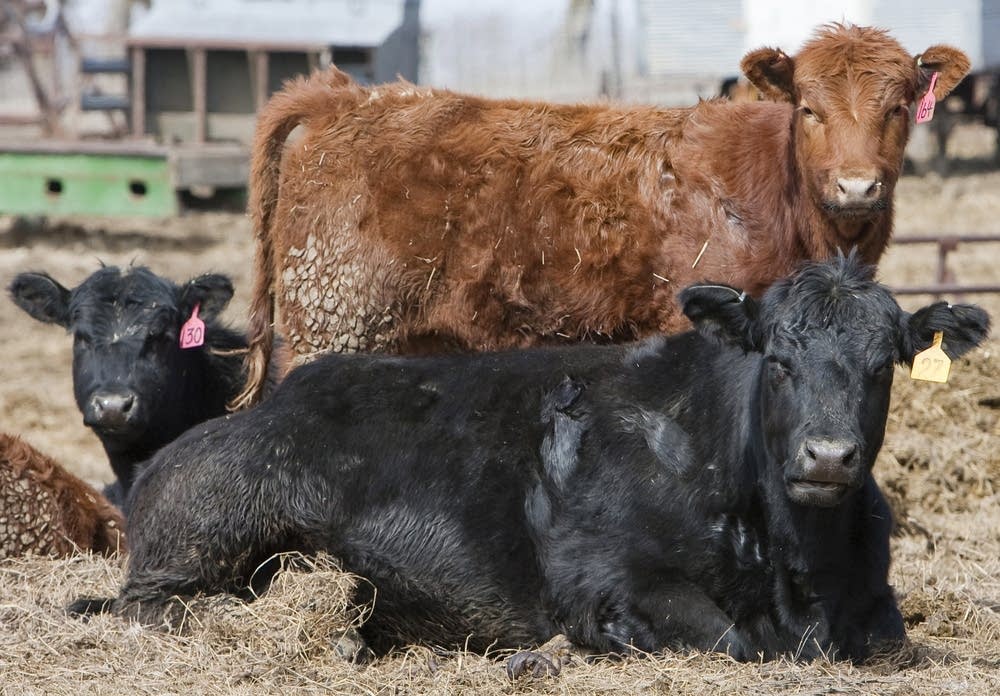 Two Minnesota food safety experts called Tuesday for improved training for meat processing workers and better pasteurization techniques in response to heightened concern about E. coli-contaminated beef.
Joellen Fiertag and Jeff Bender, food safety experts at the University of Minnesota, agreed that more can be done to prevent E. coli contamination in ground beef.
Both spoke about the issue on Minnesota Public Radio News on Tuesday, following a weekend report in The New York Times that described safety weaknesses in the industry. The report also profiled a woman from central Minnesota who became paralyzed from a virulent strain of E. coli.
Fiertag and Bender both said a technique known as irradiation can make meat safer. Irradiation, which uses ionizing radiation to kill bacteria and parasites that could cause foodborne diseases, was approved by the Food and Drug Administration more than 10 years ago. But despite extensive studies showing it's safe to eat irradiated meat, Bender said, many consumers still won't buy it.
"There really has been not a lot of consumer acceptance of it," Bender said. "It probably needs to be again encouraged that this is a safe way to eat ground beef."
Some fear the process chemically alters the food, and have called for more research to prove a long-term diet of irradiated meat is safe. Others believe the process makes the food radioactive, even though that's not the case, Fiertag said.
"I think it's safe. It's more an issue, I think, of the verbiage of using 'irradiation,'" she said.
Even if more meat goes through an irradiation process, improved practices for slaughtering and processing livestock animals are also needed, the researchers said.
The source of contamination usually comes from feces that get into the meat. The contamination can happen at the slaughterhouse while the carcass is being prepared, or when an employee spreads the bacteria from the slaughter floor to a cooler, Fiertag said.
"If we don't train the employees to understand why they can't walk through the cooler or why they're doing a certain procedure -- we're all human so we're going to take shortcuts," Fiertag said, adding that managers and lower level workers all need to be properly trained.
Contamination is also more likely when a ground beef processor is using meat trimmings coming from various sources.
"If they're coming from different facilities ... you don't have full control of how that was handled," Fiertag said.
At an appearance at the University of Minnesota on Monday, U.S. Agriculture Secretary Tom Vilsack said officials have begun to test beef trimmings for contaminants.
He also said legislation moving through Congress would improve inspections and give the government the power to implement mandatory recalls. Currently the meat industry makes voluntary recalls in the case of contamination.
"If there's a problem, we'd like to be able to respond quickly, rather than rely on a voluntary recall that may not be either timely or fully implemented," Vilsack told MPR News. "We'd like to have the power to get the product off the market and out of the market as quickly as possible."
But the American Meat Institute, a trade association representing the majority of the companies that process and supply red meat and turkey in the U.S., is opposed to mandatory recalls.
"There is not an instance in which a meat company has ever refused to engage in a recall," said Mark Dopp, senior vice president of regulatory affairs and general counsel for the institute.
Dopp said detection as well as industry practices have improved over the years, and Bender and Fiertag agreed with that assessment.
But Bender said a bump in outbreaks in the last couple of years shows there's still room for improvement. Because not everything can be tested for E. coli, Bender said food safety officials and the meat industry should remain open to interventions like irradiation and even vaccinations that can prevent contamination.
"I think we need to have a more holistic view of how we approach ground beef and handling ground beef," he said.