Missing Somali men: What's next in the investigation?
Federal authorities say they've reached the "tipping point" in a yearlong investigation into the departures of about 20 young Twin Cities men who left for their native Somalia, allegedly to fight with a terrorist group.
Court documents unsealed Monday charged eight new individuals with supporting the Islamic militia al-Shabaab. The documents, along with a joint press conference by the FBI and the U.S. Attorney's office, offered the first official account into the alleged travel and recruitment of young fighters to Somalia.
The documents also confirmed a surprising development: Two men who authorities believe facilitated some of the departures apparently escaped from the United States last month.
U.S. Attorney B. Todd Jones said he hoped the latest charges provide some answers to the Somali-American community, especially to those who lost their sons or relatives in the fighting.
Grow the Future of Public Media
MPR News is Member supported public media. Show your support today, donate, and ensure access to local news and in-depth conversations for everyone.
But Jones said he also wanted to send a warning to anyone tempted to send money or recruit more men to a terrorist cause.
"The message they should hear loud and clear is that we will seek you out and prosecute you to the fullest extent of the law."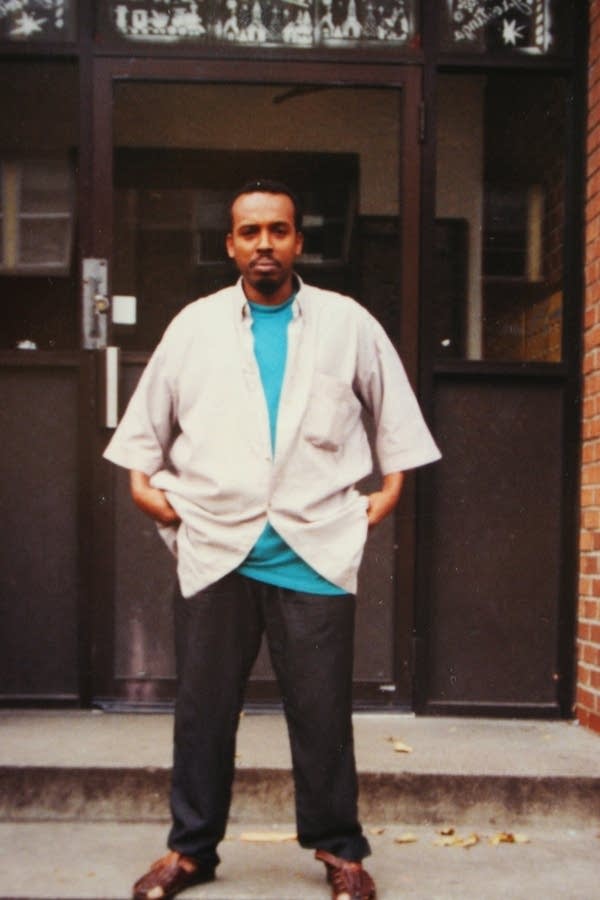 Jones acknowledged that bringing those men to an American courtroom, however, will be tricky. None of the eight newly charged individuals are in the United States. Four are believed to still be fighting in Somalia. Another is believed dead. Two others have apparently left the U.S.
Only one man, who was recently arrested in the Netherlands, is in custody. The U.S. is seeking his extradition, and that could take several months.
The investigation is not over, and more indictments could be coming. Still, authorities say they have made substantial progress.
Ralph Boelter is the special agent in charge of the FBI's Minneapolis field office. Boelter said the alleged fighters and recruiters pose a national security risk, even though there is no evidence to suggest they were planning attacks on the United States.
"You have Americans with American passports attending terrorist training camps, or a terrorist training camp, in Somalia, run by al-Shabaab. So it doesn't take great logic to assume there is some risk," Boelter said.
The latest development brings the total number of people to face federal charges in the investigation to 14.
While the documents do not spell out the entire story, they provide the most complete official picture in a saga that has been building for about a year, with Minneapolis at its center.
According to the documents, in 2007 young men gathered privately and made phone calls to so-called co-conspirators in Somalia. They talked about fighting the Ethiopian army that had invaded their homeland. Six aspiring fighters, and others in the Minneapolis area, raised money for their trips.
Some of the men solicited the cash from Somali community members who thought they were helping pay for one young man's studies of the Koran in Saudi Arabia, according to an affidavit.
Once in Somalia, the first wave of men to arrive allegedly attended an al-Shabaab camp where they learned how to use guns and rocket-propelled grenades. They also picked up anti-American beliefs, according to a federal affidavit. One of those men eventually drove a truck bomb into an office building and became America's first suicide bomber.
A second wave of men followed the same journey to Somalia in 2008 to join the insurgency. Six are now believed dead.
An older man, 43-year-old Mahamud Said Omar, is accused of helping to pay for the trips to Somalia for the younger men. Authorities say he also gave hundreds of dollars to help buy AK-47 rifles for the men from Minneapolis.
Omar's older brother, Mohamed Osman, said he thinks the charges are baseless. He said his brother was virtually homeless and suffered from mental illness when he lived in Minneapolis. Osman said his brother made just $800 a month as a janitor at a Minneapolis mosque.
"$800 if you pay your rent, your food, your clothes, your other necessities. It's not possible to do arms dealing. An arms dealer should be a millionaire, one who has connections with the black market," Osman said.
Authorities have not said whether the new indictments are targeting the individuals believed to be the ringleaders of the operation. They said they are confident, but not positive, that recruitment of Somali-American fighters has come to a halt.
On the other hand, they confirmed that two men who allegedly facilitated the trips to Somalia have recently fled the country. One of them was Cabdulaahi Faarax, who was questioned by the FBI three times in connection with the investigation.
Faarax and Abdiweli Isse were pulled over in Nevada last month on a speeding violation. Two days later, two men who were in his car tried to cross the U.S.-Mexico border, according to court documents. Faarax, a popular soccer player, seemed to vanish from the local Somali scene.
Many friends and acquaintances believed authorities scooped him up and placed him in custody. But a few weeks ago, Faarax suddenly surfaced via Facebook. He updated his status to say that life was good.
In interviews with MPR News, people who knew Faarax described him as persuasive and passionate in his support for the violent actions of al-Shabaab. He told others about his own fighting in Somalia, and showed them scars from his battle wounds. An affidavit signed by an FBI agent provides more clues about Faarax's role in the alleged conspiracy.
According to the affidavit, Faarax told other men at the secret meetings that "he experienced true brotherhood while fighting in Somalia and that travel for jihad was the best thing they could do."
The affidavit says he also described his own fighting in Somalia along the Kenyan border as fun and nothing to be afraid of.
Friends and acquaintances of Faarax have heard he was in Kenya, and they wonder if he'll head back to Somalia to join the fighting again.
---
Follow the link to see a timeline of the missing Somali men.
Gallery
1 of 1