Obama administration increases pressure on lenders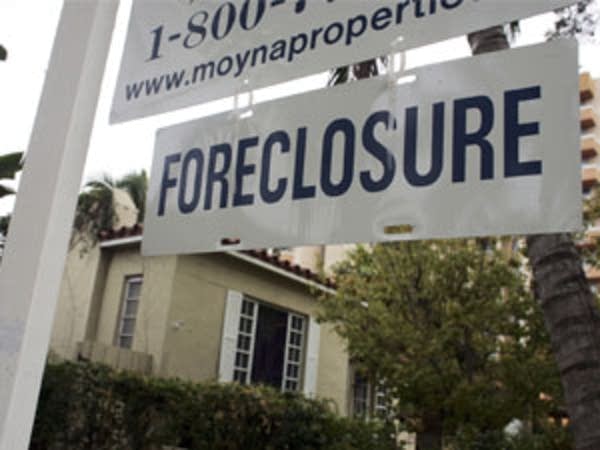 The Obama administration announced Monday plans to pressure lenders to help more people who can't afford their mortgage payments.
The Treasury Department says it may fine mortgage companies that aren't doing enough to make permanent loan modifications under the government's $75 billion "Making Home Affordable" relief program.
Read or listen to Marketplace's story on the Making Home Affordable program.
Grow the Future of Public Media
MPR News is supported by Members. Gifts from individuals power everything you find here. Make a gift of any amount today to become a Member!
The goal is to increase the rate at which troubled home loans are converted into new loans with lower monthly payments. At the end of October, more than 650,000 borrowers, or 20 percent of those eligible, had signed up for trials lasting up to five months.
But getting homeowners to complete the process has been tough.
As of early September, only about 1,700 homeowners had finished all the paperwork and received a new permanent loan. Treasury officials projected Monday that 375,000 homeowners would hit the deadline to convert to permanent modifications - or fall out of the program - by year-end.
In an effort to shame the companies into doing a better job, Treasury will publish a list in December of the mortgage companies, also known as servicers, that are lagging.
"We now must refocus our efforts on the conversion phase to ensure that borrowers and servicers know what their responsibilities are in converting trial modifications to permanent ones," Phyllis Caldwell, who recently was named to lead the Treasury Department's homeownership preservation office, said in a statement.
Under the administration's $75 billion program, companies that agree to lower payments for troubled borrowers receive several thousand dollars in incentive payments for modified loans, but those payments aren't made until the modifications is permanent.
Some executives, however, said they have had trouble getting borrowers to return necessary documents to complete the modifications, which allow homeowners to have their mortgage interest rate reduced to as low as 2 percent for five years.
"The documents were confusing. Borrowers did not understand the process wasn't closed until the documents came in," Sanjiv Das, chief executive of Citigroup's mortgage unit, said earlier this month. "Even when the documents came in, they were not always complete."
Mortgage finance company Freddie Mac has hired an outside company, Titanium Solutions Inc., to send real estate agents around the country to knock on borrowers' doors and help them complete the paperwork.
"It can be a little bit intimidating," said Patrick Carey, Titanium's chief executive. "They don't, in many cases, understand exactly what is being asked of them."
The program has come under heavy criticism for failing to do enough to attack a tidal wave of foreclosures. Analysts say the foreclosure crisis is likely to persist well into next year as rising unemployment pushes more people out of their homes.
About 14 percent of homeowners with mortgages were either behind on payments or in foreclosure at the end of September, a record level for the ninth straight quarter, according to the Mortgage Bankers Association.
The Congressional Oversight Panel, a committee that monitors spending under Treasury's bailout program, concluded last month that foreclosures are now threatening families who took out conventional, fixed-rate mortgages and put down payments of 10 to 20 percent on homes that would have been within their means in a normal market.
Treasury's program, known as the Home Affordable Modification Program, "is targeted at the housing crisis as it existed six months ago, rather than as it exists right now," the report said.
Homeowners who may be eligible for assistance can call 888-995-HOPE, or visit the Web site www.makinghomeaffordable.gov to learn more.
Gallery
1 of 1