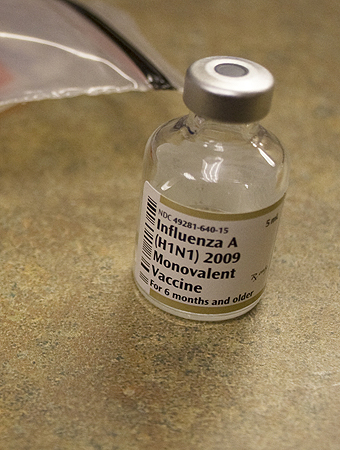 While headlines about the H1N1 pandemic are largely fading, state health officials want to make sure the virus is not forgotten.
Health officials across the nation are redoubling efforts to get the public vaccinated, and in Minnesota, the campaign is called "Ban the Bug."
Many who are encouraged to get the vaccine haven't done so, partly due to a short supply earlier and partly due to procrastination.
Epidemiologist Kris Ehresmann is the Minnesota Department of Health's vaccination expert and she talked with All Things Considered about the campaign.