More Minnesota students taking online, hybrid classes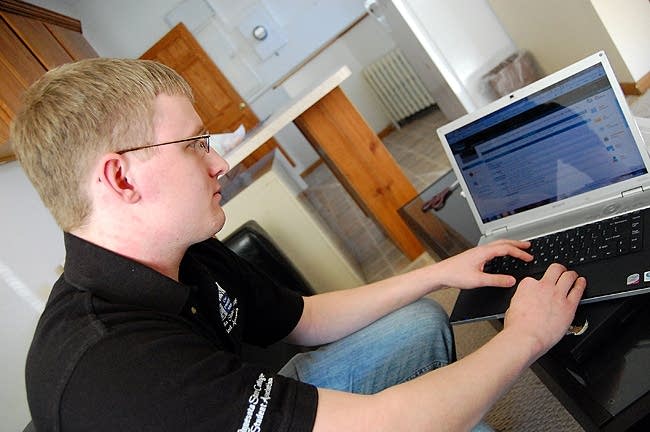 Both the University of Minnesota and the Minnesota State Colleges and Universities system say they've seen double-digit increases in recent years in the number of students taking online courses.
Increasingly some, of the online offerings are "hybrid" courses, which mix an online experience with traditional classroom learning.
Scott Pilgram is working on his business management degree at Metropolitan State University in St. Paul. Last semester, Pilgram took his first hybrid course.
The class, Linguistics in Society, alternated between classroom work one week and online work the next.
"It was pretty neat, I liked it," he said.
What appealed to Pilgram, a full-time accountant, about the time online was that he didn't need to spend as much time on campus. Meanwhile, the occasional face time with his class kept his studies on track.
"Me personally, and I'm sure some other people might have a hard time motivating just on an Internet-only class," Pilgrim said. "You may not just feel like going up to your room or wherever you're at and logging in. Every other week, I thought, was a nice mix."
"Some students, or some instructors, might want to have the classroom experience, but might not be able to come as often."
It was a nice mix for instructor Michal Moskow as well. Moskow is also director of online learning at the four-year university. Moskow likes seeing her students face to face, but said that's not necessary every week.
"Some students, or some instructors, might want to have the classroom experience, but might not be able to come as often," Moskow said.
Hybrid courses seem to answer a challenge in online education. They offer some classroom time to students not able to muster the motivation for a purely online course. At the same time, they're an acknowledgement that sitting in class for hours week after week may not be the best use of students' time.
Moskow said Metropolitan State will offer more online courses in coming years, and among them will be more hybrid courses.
"It seems to me that there's an interest in them and that they'll be growing for a while," she said.
There's a similar prediction from officials at St. Mary's University, where hybrid courses are known as blended courses.
"I honestly think we will see that blended design staying around. It's shown for us that it's quite effective," said Rebecca Hopkins, dean of the private college's Graduate School of Education.
Hopkins said St. Mary's students are often working full time while they get their degrees, so they want to take classes online. At the same time, those students like to get together in real life, at least once in a while.
"We do have student feedback that said, 'We do value that face-to-face time together,'" Hopkins said. "It doesn't need to happen all the time, but we do like what that brings to the learning experience."
The University of Minnesota is trying out hybrid courses as well. An introductory chemistry course, a lecture once offered entirely in the classroom, is now taught partially online. That means students who normally wouldn't take courses online, 18 and 19-year olds living on the U of M campus, are now online students as well.
Bob Rubinyi oversees online courses at the U of M as director of distributed education. Rubinyi said the Internet classroom is no longer sole domain of older students piecing together a degree between work and family duties.
"It's not this division between the traditional students and the students who are taking classes after hours or on the weekends that we might have had in the past," Rubinyi said. "We're seeing much more blending of those two populations."
Rubinyi said 12,500 students took at least one course online from the U of M in the 2008-2009 school year. That's a 10 percent increase over the year before.
MnSCU officials say they saw a 22 percent increase in the number of students taking online courses at their state universities and two-year colleges this fall, compared to last.
Leslie Mercer, associate vice chancellor for planning at MnSCU, said that's in part because online learning is becoming a normal part of the college experience.
"I think it's becoming more widely known [and] I think students are more comfortable with it than they used to be," Mercer said. "And faculty are more comfortable as well."
Mercer said students have become so comfortable with online classes that many are taking courses from more than one MnSCU school at the same time. That's something MnSCU hopes to make easier for students to do in the future.
Editor's note: An earlier version of this story incorrectly stated that Metropolitan State University in St. Paul is a two-year college. The current version is correct.
Gallery
1 of 1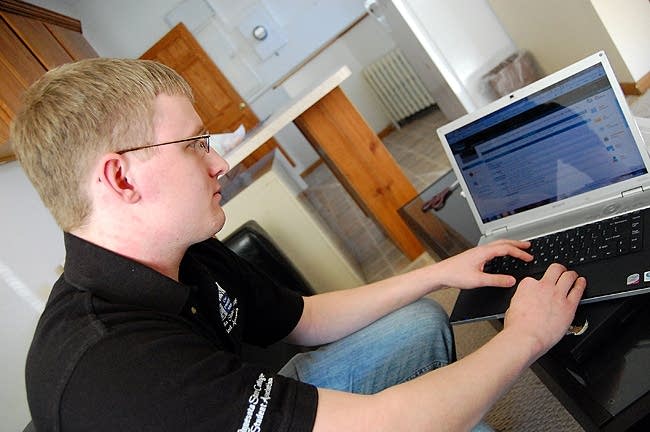 Your support matters.
You make MPR News possible. Individual donations are behind the clarity in coverage from our reporters across the state, stories that connect us, and conversations that provide perspectives. Help ensure MPR remains a resource that brings Minnesotans together.