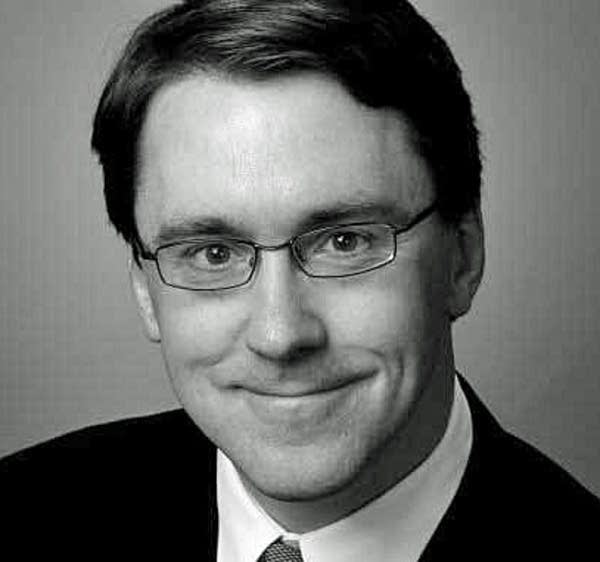 This isn't news to you if you're a chronic allergy sufferer, but tree and grass pollen counts are high across southern Minnesota today. If you park your car outside, you can often trace your initials in the green powdery film.
This month, MPR's All Things Considered is talking with our medical analyst Dr. Jon Hallberg about allergies. Last week, we talked food allergies. Today, we'll cover seasonal allergies.
Tom Crann: On T.V., you sure see a lot of ads for allergy medicines and nasal sprays. How common are seasonal allergies?
Dr. Jon Hallberg: Very, very common. They think that about 50 million Americans suffer from allergies. So I think it's by far and away the most common allergy [compared to] medications or food allergies. I think it's because it affects us all. We're all breathing the same air, and so it's not like you're avoiding a certain food or avoiding a certain medication. So it's very, very common.
Crann: In general, are these seasonal allergies less serious than food allergies?
Hallberg: Yes, for the most part. With severe food allergies, we really are taking about potentially fatal reactions, and you simply aren't talking about that with seasonal allergies.
Let's be sure [to point out], this is really miserable for a lot of people. It's really hard to get to work and to stay focused and to stay awake sometimes. And then there can be complications like asthma and sinus infections and ear infections and the like, but on the whole, much less severe than food allergies.
Crann: When you have these allergic symptoms, especially the seasonal symptoms we identify as hay fever, what's going on in your body?
Hallberg: Well, just like with food allergies, the immune system, which is designed to protect us against infection from microbes, has gone haywire. For some reason it's saying [that pollen] is dangerous. And it's sort of responding as though that was the case.
IgE antibodies, these little proteins are sending kind of a cascade of events into play, and white blood cells are breaking over, histamines are being released, and then you get the classic sort of what we're calling stigmata of allergic rhinitis, the itchy, swollen eyes, the sneezing, the scratchiness in the throat or the roof of the mouth, all of those symptoms.
Crann: What are the common treatments?
Hallberg: You can break this down into maybe three big categories. On the one hand, you've got decongestants. Those are probably the less effective, but the most effective in the short-term. They basically cause blood vessels to kind of constrict, so you frankly get less of an outpouring of fluids. It just sort of turns the faucet off.
The next category would be the antihistamines. And antihistamines, everyone knows Benadryl or diphenhydramine ... It's very effective, but--.
Crann: It makes you sleepy.
Hallberg: Absolutely. In fact, that's what's in Tylenol PM, for example. The 'PM' part is Benadryl.
Crann: Wow. To help you sleep.
Hallberg: Absolutely. So you're taking advantage of a side effect of a drug, but right, you really can't [go to] work on that, so then the second-generation antihistamines came out, the Claritins and the Zyrtecs, which are over-the-counter now, and Allegra, which you can still get, but through a prescription.
And then finally there's the third main category. And that would be the corticosteroids. So, the Nasonox, Flonase nasal sprays, for example, that you squirt in your nose. And that works in a very different way to sort of blunt the immune response.
Crann: And how have the treatments changed over the years?
Hallberg: Well, they've been refined. There are a few other categories we didn't talk about that stabilize the white blood cells, but they have become more specialized or almost boutique kind of treatments. But for the most part, there hasn't been a huge change, except that we've refined the drugs.
I think the biggest change, frankly, was the antihistamines. You had the option of either taking Sudafed, a decongestant, or Benadryl, or both, not great combinations, and when Claritin hit the market and then Allegra and Zyrtec, that has really allowed people to function for the most part, go to work and not be quite as miserable.
Crann: Is this a matter of geography? How are we here in the Twin Cities, especially at the clinical level? Do you see a lot of people coming in with a need for allergy medicine?
Hallberg: I do, and I think this is one of those cases where primary care people have frankly stolen a lot of the business that in the past would always go to an allergist. And now we kind of reserve our colleagues in that field for the really difficult cases to control.
And now, too, many of these medications are available over-the-counter without a prescription. So I think it's even gone further, that many people are self-treating, but yes, every spring, I get people in the door. Every year people say, 'This is the worst year ever.' I think there's some facts this year, though, to back up the idea that this might be one of the worst years we've ever had. I looked this morning, Minneapolis ranks 82 out of the 100 most allergic cities in the country.
Crann: That's not too bad.
Hallberg: Yeah, not too bad, but the cities in the Tennessee and Kentucky area, Knoxville is number one in the country right now.
Crann: Because of different kinds of trees they have, maybe flowering trees or different plants?
Hallberg: That's right and I think it also depends on how harsh was the winter? How long was the spring? How damp was it? Also, if you're in a valley, if you're in a river valley, things tend to get stuck in there and aren't blowing away quite as easily.
Crann: You say that in more stubborn cases, you refer a patient to an allergist. I know about allergy shots, immunotherapy. How common is that?
Hallberg: It's still fairly common. I think it's those folks that need to have shots, first of all, they've probably tried to control their environment as much as possible, but they still are suffering, and we've tried the common things.
So shots are not a last resort, but I think they're becoming more of like, 'Boy, we've tried everything else. Now let's go to this.' Because shots are effective, not 100 percent, but they're effective.
And there is always the risk of anaphylaxis with that. And that's why people who have had shots know that they need to sit in the allergist's office just to see if they have a reaction. Well, the reaction is that your body decides to have a really violent response, and blood pressure can drop and you can get hives and that kind of thing. So it's not something to be taken lightly. I think that's why it really is kind of the end of the road in terms of what's available out there.
Crann: Can you prevent seasonal allergies?
Hallberg: No ... I think it's important to note that we still don't know why some people get these and some people don't--family history, a positive family history of allergies is probably the one predictor that we have. We just don't know how to stop it from happening. Some people will literally move. They might leave one location in the country and move to the desert southwest just to avoid the allergies, but other that it's really hard to prevent them.
Crann: Thank you, Jon, for our continuing conversations about allergies--today, seasonal allergies. The next time we talk, we're going to talk about drug allergies and sensitivities. Thanks, Jon.
Hallberg: My pleasure, Tom. Thank you.
Dr. Jon Hallberg is a medical analyst for MPR's All Things Considered. He's a physician in family medicine at the University of Minnesota and medical director of the Mill City Clinic in Minneapolis.
More information about seasonal allergies is available on the National Institutes of Health website.
(Interview edited by MPR reporter Madeleine Baran)