BBC analyst Kasim Kayira on Peter Erlinder
St. Paul attorney Peter Erlinder is back in the hospital, after his arrest in Rwanda.
Police officials in that East African nation told the New York Times that Erlinder tried to kill himself after being imprisoned there for nearly a week. The paper is reporting that police found him unconscious in his jail cell after swallowing a handful of prescription pills.
The William Mitchell law professor has been detained in Rwanda's capital Kigali for six days now. Erlinder has been accused of denying the nation's 1994 genocide. Now, authorities may charge him with attempted suicide, which is a crime in Rwanda.
To get the latest about Peter Erlinder and the public reaction to him in Rwanda, we've called Kasim Kayira, an analyst with the BBC World Service following East Africa.
Gallery
1 of 1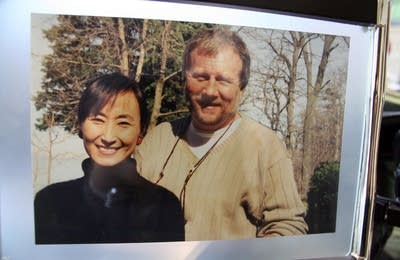 Gain a Better Understanding of Today
MPR News is not just a listener supported source of information, it's a resource where listeners are supported. We take you beyond the headlines to the world we share in Minnesota. Become a sustainer today to fuel MPR News all year long.