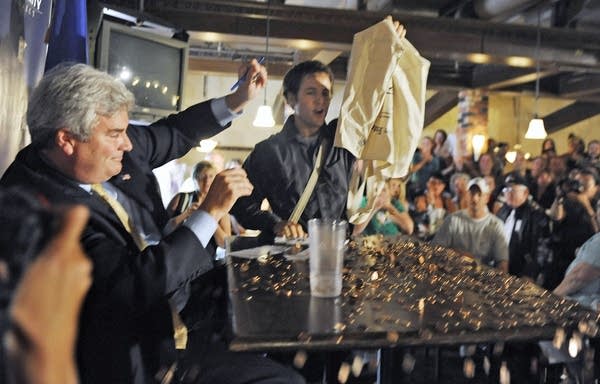 Republican gubernatorial candidate Tom Emmer is turning down an invitation to talk immigration with the man who dumped pennies in his lap.
Emmer spokesman Bill Walsh says the campaign won't acknowledge Nick Espinosa, who poured the pennies at a town hall meeting and gave reporters a fake name, Robert Erickson, on Wednesday.
On Thursday, Espinosa invited Emmer to an immigration forum at a Latin American marketplace in Minneapolis.
Espinosa says he made up the alias to get into a tea party gathering and kept using it after getting threats. Espinosa says he is an activist with the Minnesota Immigrant Rights Action Committee.
In a letter to Emmer posted on his blog, Espinosa says he was 15 when his immigrant father was deported.
(Copyright 2010 by The Associated Press. All Rights Reserved.)