'Catfish' swims through social media weeds
This week you can get two different perspectives on social media at the multiplex. The feature film "The Social Network" explores the creation of Facebook.
But there's another side shown in a creepier exploration of the online phenomenon in the documentary "Catfish."
This all started in 2007 when New York-based dance photographer Nev Schulman got an email from a budding teenage painter in Michigan called Abby. She asked for permission to recreate a Schulman photo published in a newspaper.
"I, of course, said yes, and a couple of weeks later I got a very charming watercolor painting in the mail," he said.
Grow the Future of Public Media
MPR News is Member supported public media. Show your support today, donate, and ensure access to local news and in-depth conversations for everyone.
Schulman was flattered and soon sent Abby more pictures, and she sent back more watercolor interpretations.
Schulman shares his office with his brother Rel and his friend Henry Joost. They are documentary film makers, and they sensed a story.
"So every now and then my brother Rel would notice I was talking on the phone or opening a package of paintings and he would film for a couple of minutes."
And the roommates kept filming. At the same time Nev used Google Maps and other online services to learn a lot about the Michigan community where Abby lived.
"It got a little bit more interesting when I started to get to know the rest of Abby's family, especially her older sister Megan, who was a very pretty 19-year-old girl who started showing interest in me," Schulman says.
In the film, Nev gets a painting Megan did based on his Facebook profile picture.
"Her sister Megan is also an artist and a dancer, but she isn't making as much art, or only shared this picture, because I think she has a big crush on me," he says.
Nev and Megan embarked on what became a pretty steamy relationship through their computers, and text messaging.
They even talk on the phone.
"Hello?" says a quiet voice.

"Hey Megan? Hey, it's Nev!" he says.

"How are you?" she asks.

"Your voice is not at all what I expected," he replies.
The relationship developed over eight months, and Nev wondered if he was falling in love. Yet they never met. And then, Nev and the others began noticing some things just didn't add up. Again, using the Internet, they caught Megan in a couple of lies.
Most people would have just thrown up their hands and moved on, but Nev, Rel, and Henry decided to take a road trip to Michigan to talk to Meagan. The two documentarians rolled tape all along the way. The lighthearted tone of the film takes a turn towards suspense as they go to Meagan's address and find it deserted.
"There were moments while we were filming this movie that were genuinely the most tense and frightening moments of our lives," says Schulman.
"Catfish" lays out what happened and it's a mystifying tale. It is a documentary, but with so many movies like "Blair Witch Project" and "Cloverfield" which present fiction in documentary form it can make you wonder if you are watching a disguised horror movie.
What does become clear is that Schulman, and his friends, and ultimately even the audience are all guilty of making assumptions, of taking things posted on social media at face value.
"What's been so interesting is that in retelling the story, in going back, putting the footage into the film in chronological order as true to the real experience as we possibly could and then letting people see it," Schulman says, "the interpretations of the film have been fascinating."
Schulman says the Catfish experience caused him to examine his use of the Internet. Sometimes he says it only serves to get in the way of real life.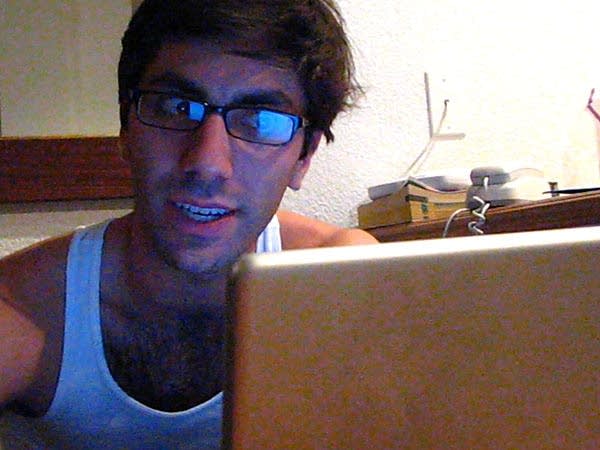 "Which is falling in love, and then having your heart broken, and then going up and out of your safety zone and being somewhere strange," he says. "Those are real feelings of fear and real emotions."
Nev Schulman says he's now back concentrating on his photography, while his brother Rel and Henry Joost are working on other documentary projects.
He said he believes that after Catfish, his own film-making career is now likely done.
Gallery
1 of 1