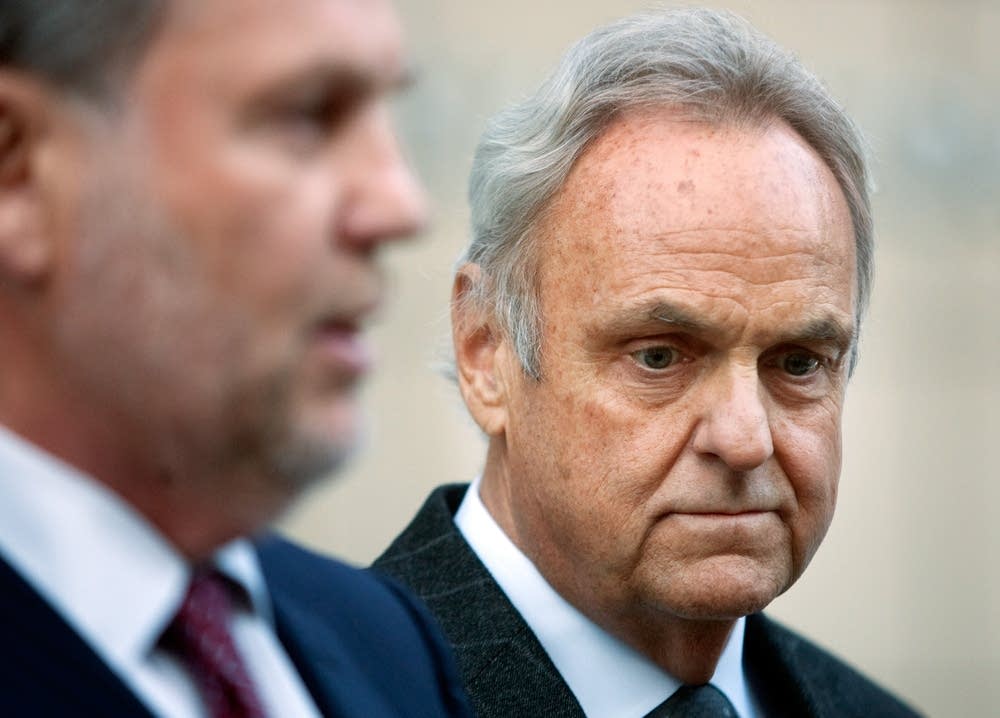 Denny Hecker was out of jail for a few hours Wednesday afternoon, only to return until Nov. 8. Hecker left the Sherberne County jail for a Minneapolis courtroom to attend the latest event in his long-running legal saga -- a hearing before U.S. District judge Michael Davis.
On Monday, the fallen auto dealer had failed to answer questions about his finances to the judge's satisfaction, and an exasperated Davis threw Hecker in jail that afternoon. The judge said Hecker needed a "wakeup call."
The surprise move came as Hecker was seeking permission to retain a private attorney whose fee would be paid by a Hecker friend.
Davis also ordered Hecker to produce a complete accounting of his recent income and spending in time for the hearing Wednesday afternoon. But the information Hecker's defense team produced fell short of meeting the judge's requirements.
Hecker faces two sets of government lawyers alleging wrongdoing -- although neither had actually asked Davis to send him to jail.
The trustee overseeing Hecker's bankruptcy says Hecker has been acquiring and spending insurance money that rightfully belongs to the bankruptcy estate.
Federal prosecutors say Hecker had an obligation to use any income to pay the cost of attorneys that were provided to him at public expense, because he had claimed to be broke.
For his part, Hecker told the judge Wednesday that he was unaware he had to turn over money to the bankruptcy estate, or repay taxpayers for the cost of his attorneys.
Hecker has already pleaded guilty to bankruptcy-related fraud charges and is facing up to 10 years in prison, with sentencing expected a few months from now.