Prairie Home first: A guest host to sub for Keillor
The public radio world has been atwitter at news that A Prairie Home Companion will have a guest host next week.
Garrison Keillor will step aside as host for the Jan. 15 performance at the Fitzgerald Theater in St. Paul.
Instead, Keillor will instead be a featured guest, giving host duties to singer and fiddler Sara Watkins, a Nickel Creek alum.
Speculation immediately began that this was a precursor to retirement for Keillor, who has hosted the show since he created it in the 1970s.
Grow the Future of Public Media
MPR News is supported by Members. Gifts from individuals power everything you find here. Make a gift of any amount today to become a Member!
The item mentioning a guest host was tucked in a press release A Prairie Home Companion sent out about its new season.
"The audience at the January 15 show will get to see a historic first -- a guest host singing 'O hear that old piano from down the avenue,'" said the release.
"I've no reason to think that it's really anything except this once-in-a-lifetime opportunity for me, and I'm thrilled to have it," Watkins told MPR News on Friday.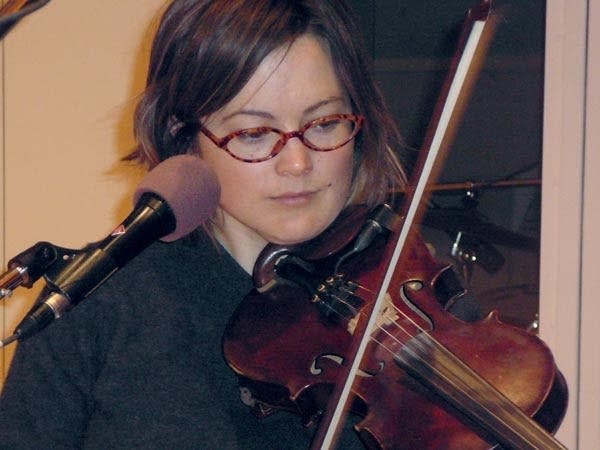 Keillor has made no secret that at 68 he is thinking about the future of the show, particularly since he suffered a minor stroke in September 2009.
Keillor was unavailable for comment Friday. But a spokesman for the show, David O'Neill, said the idea for the guest host is in the long tradition of trying something new on the show, and is no indication of any impending retirement.
Michael Griffin, visiting professor of media and cultural studies at Macalester College in St. Paul, sees how fans of the show might be worried. A guest host isn't that big of a deal, except it disturbs what is a ritual for many people.
"Anytime something is going to change -- whether it's a news anchor change on the TV news that they watch every night in a ritualistic way, or whether it's a change with A Prairie Home Companion, which people listen to in a ritualistic way every week -- people are going to feel some discomfort about that," he said. "It's certainly going to get their attention."
Griffin said he was probably not alone in assuming news of a guest host was the first step to a Keillor retirement.
Sara Watkins did a 25-city tour with Keillor, Fred Newman and the Guy's All-Star Shoe Band last summer. She said she was impressed by Keillor's willingness to interact with the audience -- regardless of the circumstances.
"Some days were so hot that people were just sitting out there in the sun beating down on them and just sweating ... and Garrison would go out there and speak to them and sing to them for 30 minutes," she said.
"And then sometimes we were playing and it would be this horrible rainstorm, where the water would just be pouring down from the sky, and he would be out there in his suit walking around amongst the crowd being in the rain with them."
Keillor, she said, "was so generous to them in that way of just being there for them, and graciously hosting" the tour.
Keillor will appear at the Jan. 15 show as Guy Noir, Lefty, and will give the news from Lake Wobegon.
Keillor said he's never gotten to see the show himself. For once, he said, he wants "to stand in the back of the hall and watch for a few minutes."
"A Prairie Home Companion" is heard on nearly 600 public radio stations, drawing more than 4.3 million listeners weekly.
(MPR's Elizabeth Dunbar and Tom Crann contributed to this report)
Gallery
1 of 1