Cold-weather wimps are bracing themselves as some impressive below-zero temperatures move into Minnesota today.
But many Minnesotans -- especially those who love winter sports -- are more impressed with this season's real story: The snow and relatively mild temperatures have made it great so far.
"It's been one of the best winters," said Bob McCloughan, who owns the Bearskin Lodge on the Gunflint Trail in northeastern Minnesota, where people come to snowshoe, ski and go on dogsled tours.
McCloughan and others who host or participate in winter activities said the fact that it snowed early and often helped keep trails in top shape. Today's dipping temperatures -- which won't stick around for more than a few days -- aren't likely to keep people away, they said.
"I'm comparing with years where we might have had two weeks worth of deep freeze where every night is 20 below zero," said Jim Vick, marketing director at Lutsen Mountains ski resort, about 90 miles northeast of Duluth. "One night at 10 below, that's nothing."
National Weather Service forecasters say temperatures in the Twin Cities and northern Minnesota will be in the teens or even 20s below zero Thursday night. They'll begin to recover Saturday, just in time for the crowds to hit the slopes and trails.
Unlike in some years, when a brown landscape forced people in southern Minnesota to head north to enjoy their winter sport, the snow has stuck around in even areas that typically receive less snow.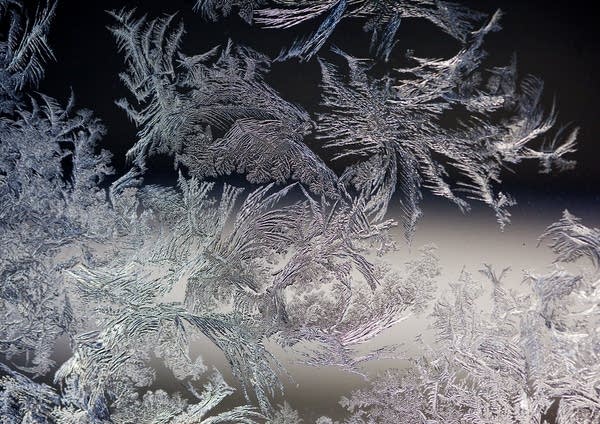 "We've got snow, snow, snow," said Ed Langford, who's been snowmobiling near Fairmont in southern Minnesota for 40 years. "I'd say it's toward the top of my list as a good year. On a scale from 1 to 10 it's about a 9."
Brady Bergey, of Rochester, plans to ride his snowmobile near Zumbrota and Rochester this weekend. He and his friends discussed heading up north with their sleds, but it's not necessary.
"Until we don't have snow around here we're not going," he said.
Bergey said strong winds can keep him away from the trails because of decreased visibility. But in temperatures like the ones expected Thursday and Friday, Bergey said snowmobilers just turn on the hand warmers on their sleds' hand grips and plug their helmets in so they don't fog up.
"It acts like a defroster would in your car," he said of the newest helmet technology.
GOOD WINTER CONDITIONS MEAN ECONOMIC BOOST
The good snow conditions around the state have also helped the state's tourism economy.
About 16 percent of the tourism dollars spent in the state come in during the winter months, and weather conditions can affect that, said Explore Minnesota Tourism Director John Edman.
"Snow plays a big part in people's winter travel plans," Edman said.
Edman said resort owners and outfitters throughout the state have told him they're having a better winter this year. The state hasn't yet released numbers showing whether that's also led to job gains.
As for the cold snap, Edman said he doesn't expect it to be much of a factor, saying events like an ice fishing festival in Brainerd this weekend are expected to go on as scheduled.
"Minnesotans are pretty hardy folks," he said. "If it's cold, they just bundle up."
TIME FOR FRESH SNOW?
After such a snowy December, sports enthusiasts have to be wondering about the lack of big storms in January.
MPR meteorologist Paul Huttner said it's possible we'll see fewer storms the rest of the winter. The air flow coming through in the next couple weeks will bring cold temperatures and brief warm-ups, he said.
"It may also feature a few little clipper type snow systems, which should produce only light snowfalls," Huttner wrote in the Updraft blog.
Bergey, the snowmobiler from Rochester, said another six to eight inches snow would make the snowmobile trails in that part of the state perfect. Still, he can't complain.
"This is probably the best year we've had in several years," he said.
If the second half of winter is characterized by consistent temperatures and little snow, downhill skiers will have a unique advantage.
Lutsen Mountains has been able to make snow since November and expects to finish up soon, leaving enough of a base for the ski resort to stay open through April 17.
At Spirit Mountain ski resort near Duluth, officials hope to look back on just one bad weather moment this winter -- when it rained after Christmas.
"You always get a little bit nervous about how conditions are going to bounce back from that," said Briana Johnson, Spirit Mountain's marketing and sales director. "Luckily, with the combination of temperatures and fresh snow we got after that, it really didn't last long."
"We've had very good fortune with the weather this year," she said.