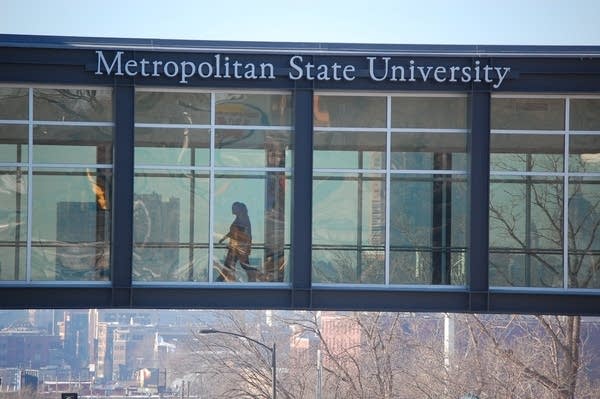 Just two months after the University of Minnesota hired its next president, the Minnesota State Colleges and Universities system is set to go through the same process.
By the middle of next week, MnSCU's board of trustees is expected to hire a new chancellor.
It won't be an easy position to step into. The 32-school system has seen huge enrollment increases in recent years, declining funding from the state, and some of the highest tuition levels in the country.
Scott Thiss, the chair of the MnSCU board of trustees, is a sailing man, so a nautical analogy comes easily as he describes the search for a new leader.
"We need someone who is going to help us navigate the strong headwinds and cross currents that are facing higher education in general, and in Minnesota specifically," Thiss said.
Those headwinds are being whipped up by budget pressures.
MnSCU receives about the same in state funding as the University of Minnesota; last year that was around $600 million. While the U of M has 70,000 students statewide, MnSCU has more than 200,000.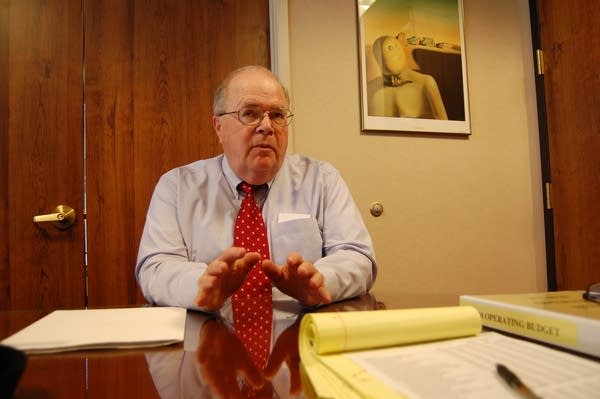 MnSCU has watched its state support dwindle in recent years, even as its enrollment has skyrocketed.
Further cuts are expected as lawmakers struggle with an expected state budget shortfall of $6.2 billion. That's the biggest challenge facing the next MnSCU leader, according to Roger Moe.
Moe, a former State Senate majority leader, led the effort to create MnSCU in the 1990s. It combined Minnesota's state-run universities and community and technical colleges into one system.
Moe says the new MnSCU leader will need a wide array of skills.
"The new chancellor has to bring political skills, administrative skills, and obviously a knowledge of higher education and the emerging trends in that area," Moe said. "Plus probably be a magician besides."
Magic could be required to keep MnSCU's community college tuition rates under control. They're already some of the highest in the nation.
"We cannot hire a go-along-to-get-along bureaucrat. We need somebody that has some firepower, that has a vision."

Monte Bute, Metro State faculty
System officials admit students and their parents have reached a breaking point.
Justin Klander, the executive director of the Minnesota State College Student Association, says the cost of tuition is foremost on students' minds.
Klander says the next leader of MnSCU needs to find ways to save money through efficiencies, and not rely on tuition to raise revenue.
"We need to figure out a way how we can be smarter about that," Klander said. "There's a lot of different conversations going on about how we deliver online education. Also how we structure our programs, trying to reduce duplication of services."
MnSCU campuses across the state are already working on some of those budget-cutting measures. In recent months several schools have proposed program eliminations, faculty layoffs and cuts to sports teams.
Current MnSCU leader James McCormick took over as chancellor a decade ago, about five years after the system was created.
Karen Foreman, an administrator at Minnesota State University-Mankato, says colleges were holding tightly to their individual identities in those early days, and McCormick helped bring them all together.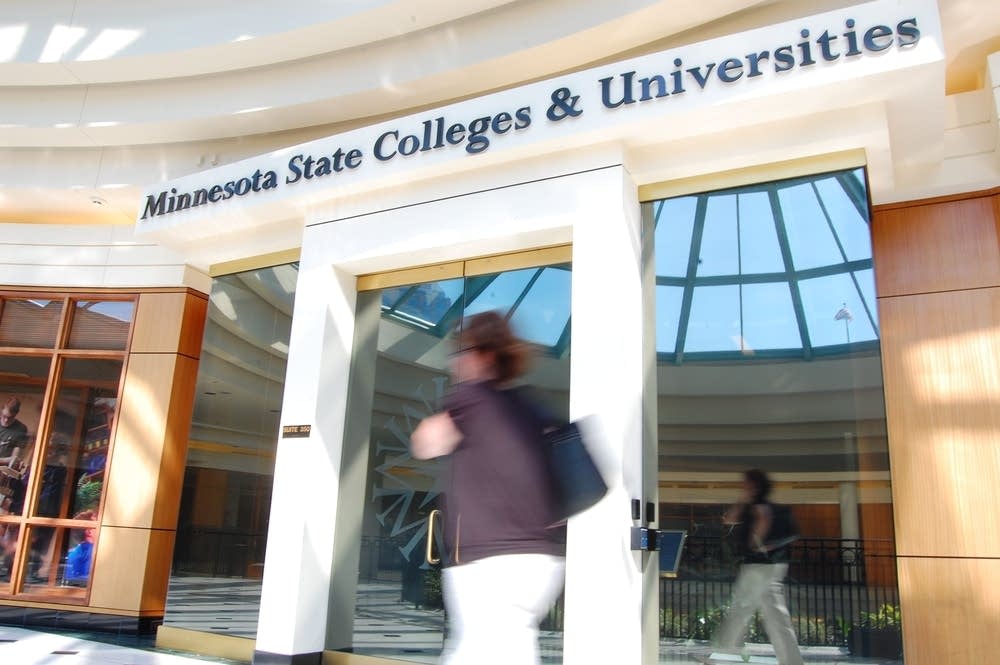 Foreman, who's also the policy director for the American Federation of State, County and Municipal Employees, the union that represents about 4,000 MnSCU workers, says the next chancellor has more work to do to make the system cohesive.
"We want someone who understands how technical colleges, two-year colleges and universities all contribute to the incredible diversity, vitality, and economic development of the state," said Foreman.
Foreman says there are several qualified leaders within MnSCU who could step into the leadership role, but thinks someone from outside the system could bring in a fresh perspective.
Monte Bute, a professor of sociology at Metropolitan State University in St. Paul, says wherever the new MnSCU chancellor comes from, he or she needs to be a strong advocate for the system.
"We cannot tolerate hiring a go-along-to-get-along bureaucrat," Bute. "We need somebody that has got some firepower, that has a vision, who is coming in to shake up the status quo."
The next MnSCU chancellor will take office this summer, possibly in late July. That's just a month after the new president of the University of Minnesota, Eric Kaler, takes office.