Attorney: St. John's abuse suits settled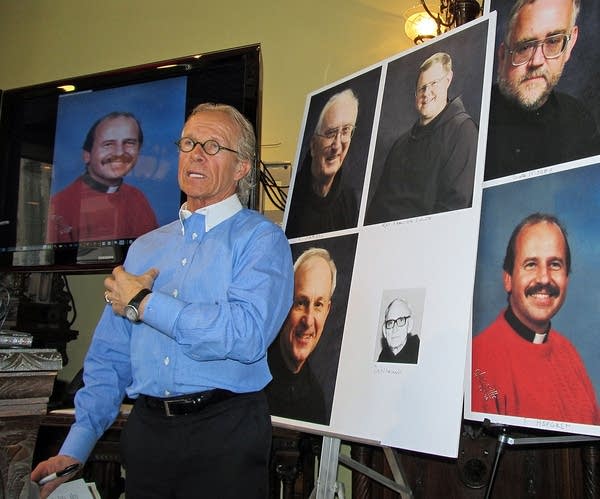 Nine men who filed lawsuits claiming sexual abuse at the hands of monks or priests have reached settlements with St. John's Abbey in Collegeville, the plaintiffs' attorney said Monday.
The accused clergy all taught at St. John's Preparatory School or were assigned to parishes, attorney Jeff Anderson told The Associated Press. He declined to disclose a dollar amount.
The alleged abuse occurred from the 1960s to 2004. At least one of the alleged offenders is now dead.
The settlement requires St. John's to send a letter to anyone who attended the prep school, disclosing the names of alleged offenders against minors, Anderson said.
Anderson distributed a draft of the letter -- which names 17 priests and abbots -- to reporters on Monday. Anderson said he expects Abbot John Klassen, who heads the monastery, to sign the letter according to the terms of the settlement.
None of the men accused in the lawsuits still works at the school and none has ever been criminally charged, Anderson said.
Gain a Better Understanding of Today
MPR News is not just a listener supported source of information, it's a resource where listeners are supported. We take you beyond the headlines to the world we share in Minnesota. Become a sustainer today to fuel MPR News all year long.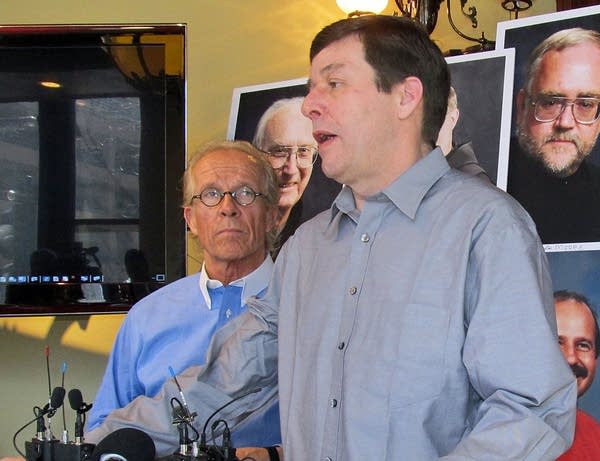 It also frees other people who filed other lawsuits to talk publically, lifting gag orders imposed in previous settlements, he said. Under the settlement, the alleged abusers can also be named.
Anderson has filed thousands of lawsuits alleging sex abuse by priests. He calls the settlement "another step forward to protecting others and requiring St. John's to come clean and transparent with the crimes of the past so those don't occur in the future."
The Order of St. Benedict operates the prep school and abbey at St. John's University in Collegeville, near St. Cloud in central Minnesota.
A spokesman for the abbey did not immediately return phone calls Monday for comment.
(Copyright 2011 by The Associated Press. All Rights Reserved.)
Gallery
1 of 1