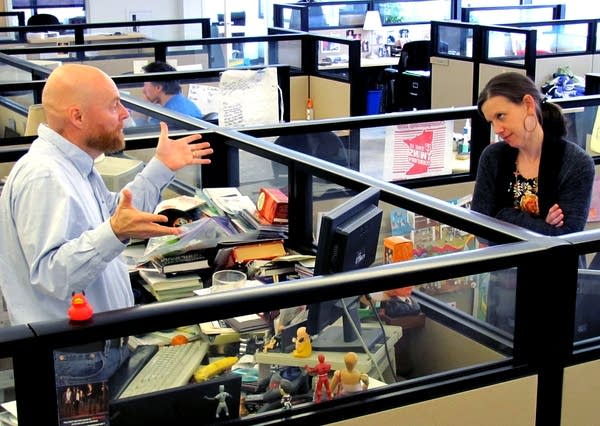 The Movie Maven Stephanie Curtis and arts reporter Euan Kerr sit in adjoining cubicles at Minnesota Public Radio News, and their conversation usually centers on cinema. On this week's edition of Cube Critics, it's mutant superheroes and a deeply philosophical flick, and talk about 3-D movies.
See the movie trailer Stephanie mentions, for "The Girl With the Dragon Tattoo."
Read the New York Times article which asks whether 3-D is already going bust.