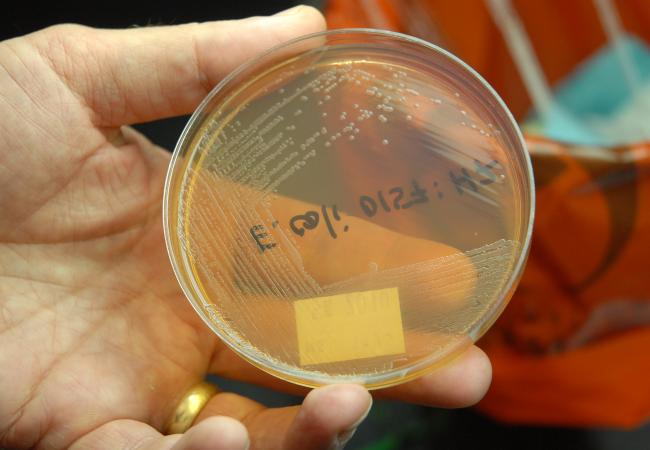 Minnesota health officials say they are watching closely for any signs of the lethal strain of E. coli that has killed 18 people and sickened more than 1,500 in Europe.
The Minnesota Department of Health said it has acquired the genetic profile of the strain, so the bacteria can be tracked as part of the agency's routine disease surveillance.
Michael Osterholm, director of the Center for Infectious Disease Research and Policy at the University of Minnesota, said the outbreak should be very alarming to Minnesotans.
"We're very fortunate that we have no cases in the United States acquired here," Osterholm said. "This outbreak just as easily could have happened here as over there and we need to expect that outbreaks like this will happen here."
He said the outbreak highlights the need for a strong food safety system.
"Food safety has never been a more important need," Osterholm said. "Not just because of the complexity of the food systems today, but because the bugs that are in the food are getting more and more complicated and their ability to produce severe disease is growing."
Germany initially blamed cucumbers from Spain as the source of the bacteria. But tests on many types of produce have been negative so far.
An outbreak in Minnesota is not considered likely because very little European produce is imported to the U.S. But it is possible to contract E. coli from someone who is already sick from the bacteria. At least two U.S. cases of the mutant strain have been reported; both individuals had traveled recently to Germany.