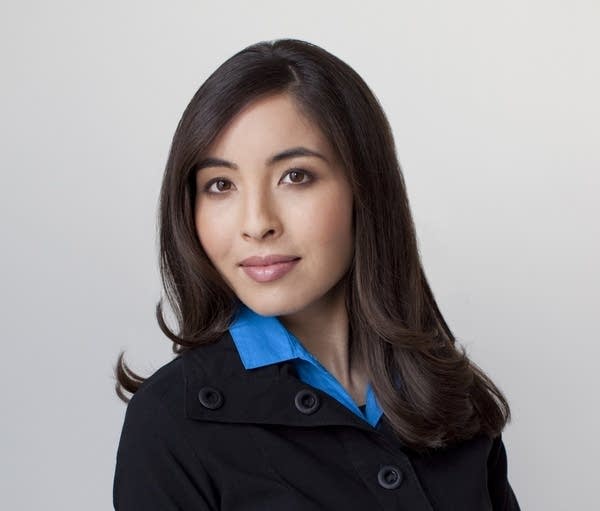 Journalist and Fargo, N.D., native Roxana Saberi has joined a rolling hunger strike to show solidarity for two American hikers being held in prison in Iran.
Minnesota native Shane Bauer and his friend Josh Fattal have begun their 23rd month of detention. Their trial on charges of spying has been delayed.
Saberi, who in 2009 spent 100 days in the same Iranian prison where Bauer and Fattal are being held, went on a hunger strike while imprisoned, and supporters around the world also participated.
"It gave me a lot of strength," Saberi told MPR's All Things Considered. "It empowered me and made me feel like I wasn't alone."
Saberi said it's hard to say what kind of direct impact a hunger strike will have on Iranian authorities, but she said her own two-week hunger strike didn't go unnoticed. Iranian authorities made a point of denying she was on a hunger strike, she said.
"I think they thought it was very negative publicity," she said. "They do care about their image."
The families of Bauer and Fattal said the two hikers haven't been able to speak privately with their lawyer, but they are aware of the rolling hunger strike, Saberi said.
A third hiker, Bauer's fiancee Sarah Shourd, was released in September 2010 on humanitarian grounds. Shourd is also participating in the rolling hunger strike.
Saberi's legal situation was similar to the hikers in that she was also charged with spying and was not given time to discuss her case with her attorney before trial. But Saberi was detained for far less time — she was sentenced to eight years in prison but an Iranian court overturned the sentence.
Saberi said she hopes her participation in the hunger strike helps the hikers and their families know they aren't alone. And she said she believes Iranian authorities are concerned about their international image on human rights.
"If they didn't care, then I wouldn't be free," she said.