New look at evidence may help reverse man's conviction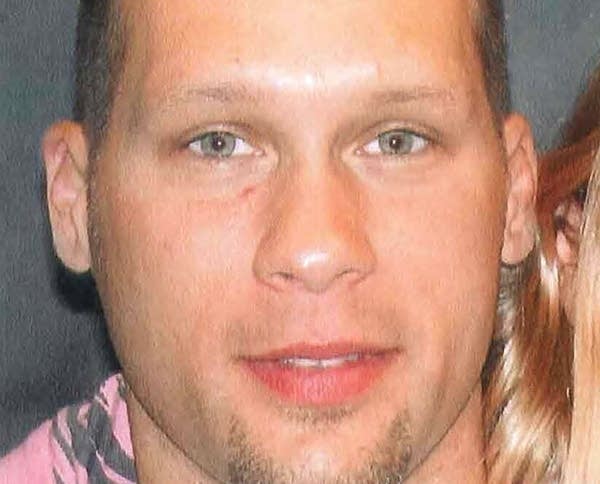 An Alexandria man convicted of murdering his infant daughter could be released on bail next week while he awaits a new trial.
Lawyers with the Innocence Project say Michael Hansen was wrongly convicted based on a faulty medical examiner's report. A judge granted him a new trial earlier this month.
Hansen's lawyer said she's confident the conviction will be overturned, based on an independent review that found the baby likely died of accidental suffocation in her sleep.
"We'll demand a speedy trial," said attorney Bridget Sabo. "We can't wait to get back to court to really prove Mike's innocence."
Grow the Future of Public Media
MPR News is supported by Members. Gifts from individuals power everything you find here. Make a gift of any amount today to become a Member!
Hansen, 34, was convicted of second-degree murder in 2006 for the May 2004 death of his 4-month-old daughter, Avryonna Hansen. Two medical examiners found that his daughter suffered a skull fracture before she died, and the death was ruled a homicide. Hansen was sentenced to 14 years in prison.
Douglas County Attorney Chad Larson declined to comment earlier this week, but in a written statement released Friday he called the matter "a tragic case with a problematic outcome."
Larson outlined the arguments presented by the Innocence Project, and noted that he was not the prosecutor in the first trial.
"While it is complicated, I currently disagree with the defense's interpretation of the evidence based upon my understanding of the facts," he wrote. "But I certainly know better than to solely rely on my medical knowledge, or the defense's expert witnesses' opinions. So I am in the process of gathering information."
Innocence Project lawyers said a recent independent review of the medical examiners' report found the skull fracture occurred several days before Avryonna died, when she fell out of a shopping cart at a Wal-Mart parking lot with her mother. The reviewers include three forensic pathologists, an emergency room physician, and an expert on abusive head trauma in infants.
They testified that the skull fracture did not result in any brain trauma and could not have caused the baby's death. Instead, they said, the evidence indicates that Avryonna accidentally suffocated to death while sleeping.
The jury never heard evidence about the sleeping arrangements the night the baby died, Sabo said, and the original defense attorney never suggested it as a cause of death.
On the night of the death, Hansen put Avryonna to sleep on her stomach on a futon with her 3-year old sister, surrounded by pillows and blankets, he told jurors. He then laid down next to the baby and fell asleep, he said. When he woke up the next morning, he found Avryonna was unresponsive. Paramedics transported the infant to a hospital where she was pronounced dead.
"He was trying to do his best to take care of his baby in a situation where he didn't have a crib," Sabo said. "And this looked like a very safe, comfortable sleeping situation, to be sleeping with him with warm blankets and in a comfortable area."
In the years since the trial, parents have become more aware of the dangers of certain sleeping arrangements, Sabo said. The American Academy of Pediatrics now advises parents to put babies to sleep on their backs. They also warn parents against placing blankets or pillows around the baby's head or allowing the baby to sleep on an adult bed or soft mattress.
Douglas County Judge Peter Irvine granted Hansen a new trial on July 12 based on the evidence of accidental suffocation. The judge noted that the medical examiner who completed the initial autopsy report did not look for signs of accidental suffocation or take note of the baby's sleep conditions.
Irvine, in a written order, said that in the years since the conviction, "there has been a growing understanding among medical examiners that the cause of many unexpected infant deaths is accidental asphyxiation due to unsafe sleeping conditions."
The new evidence, Irvine wrote, "would probably result in a more favorable outcome at trial."
Douglas County Judge Ann Carrott is expected to set bail at a hearing August 4. The judge delayed making a ruling this week, saying she needed more time to review the case.
Hansen's attorney said his family is trying to raise money to secure his release, but cannot afford the $250,000 bail that was set at the original trial. They have asked for a lower amount.
Gallery
1 of 1