Being 'unemployed' when the new normal is to be self-employed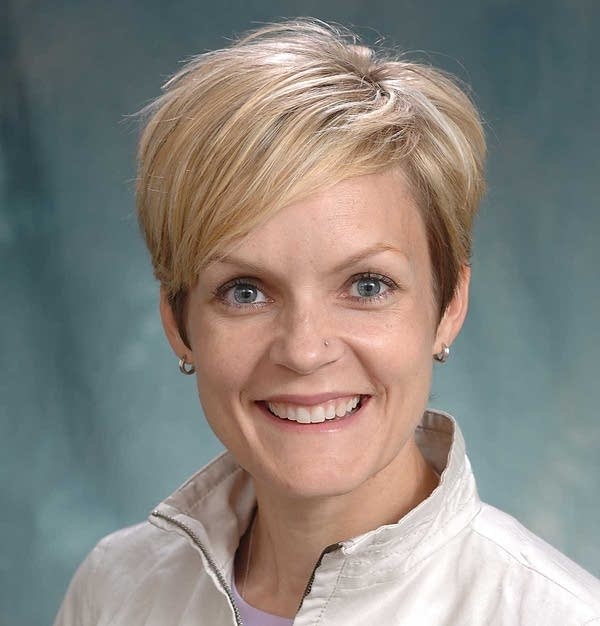 I have a Ph.D. I'm also unemployed. According to economists, this should be (almost) theoretically impossible. Only 1.9 percent of individuals with Ph.D.s are unemployed.
What went wrong?
As it turns out, the same thing that goes wrong for individuals without a high school diploma, 14.7 percent of whom are unemployed.
We lack the right education.
Earlier this summer, former President Bill Clinton brought his Clinton Global Initiative to Chicago, where, for the first time in the program's history, the invited guests focused on boosting American job production.
Established six years ago by the William J. Clinton Foundation, the nonpartisan CGI normally works to address global challenges. But in Chicago, it convened a community of American change makers to tackle American challenges -- to commit to creating and filling jobs, expanding access to job training, and supporting entrepreneurs.
Gain a Better Understanding of Today
MPR News is not just a listener supported source of information, it's a resource where listeners are supported. We take you beyond the headlines to the world we share in Minnesota. Become a sustainer today to fuel MPR News all year long.
Many of the participants concluded that we don't have a jobs problem as much as an education problem. At least 3 million jobs are going unfilled in the United States because employers cannot find workers with the right skills.
"We need to educate our way into economic recovery," said Amy Rosen, president and CEO of Network for Teaching Entrepreneurship, one of the presenters at the conference. Almost everyone agreed with her, but she meant something different from what the others meant.
The conventional view is that we're still educating students the way we did 100 years ago, even though we don't even buy shoes the way we did 100 years ago. We ask arriving students to unplug from technology and computers, rather than plug in. We put a teacher in front of the room rather than compel students to work and solve problems in teams where they can learn the "soft skills" that are seen as key to employability: the ability to self-regulate, to control anger, to stay focused and motivated, to empathize and communicate with people who are different from us.
But that's not Rosen's point. She means that we have forgotten how to foster and inspire entrepreneurial thought in our schools.
"This country was founded on entrepreneurialism," she said. Since the beginning of the Great Recession, virtually all economic growth has come from businesses less than five years old. Yet "it's almost taboo in schools to talk about money or finance."
Her organization was started to keep at-risk kids in school so they could graduate. It aimed to help the nation avoid the astronomical economic costs associated with the achievement gap. To do that, the organization uses a curriculum centered on entrepreneurialism. It tries to inspire young people from low-income communities to think like entrepreneurs - able to create a vision and path to success, identify opportunities and formulate a business plan to make money doing what they love. And it's working; the organization is making a dent in the achievement gap.
"Students who have taken our programs are seeing 25 percent higher math and literacy scores than their peers. And we don't even teach math and reading," she said. "All we want to do is make content relevant to their lives. If we wait until they get to college to open their eyes to the possibilities of finding their path to success, it's too late."
But I have an advanced degree and live in Nisswa, Minn. What does this have to do with my unemployment? A lot, actually.
Mary Mathews, who facilitated a roundtable on rural economic development at the conference, grew up on the Iron Range. Her father was an engineer but always considered himself an entrepreneur. "I learned from him that it was safe to be an entrepreneur, to take a risk starting a business," she said. Now she's CEO and president of the Entrepreneur Fund, an organization that funds and supports emerging entrepreneurs.
"Individuals who can think like entrepreneurs -- who know how to start, finance, and manage small business -- can be economically independent anywhere," she said. "They don't have to be dependent on an employer for a wage. They can choose where they want to live and what they want to do rather than having it chosen for them."
I learned how to be a historian, but not how to make a living anywhere I needed to live. And right now, if I want to continue sharing custody of my children with their father, I need to make my living in a small, rural town.
This is why I've taken entrepreneurship training, and why I'm investigating my business options. In this day and age, we're all self-employed. It's my responsibility to figure out how to create a living, no matter where my place is at any given time. Whether my place is cleaning cabins for seasonal residents or teaching at a community college, it's up to me to create the best job I can for myself. It doesn't matter whether it's in someone else's company or in one that I create.
An education is a wonderful thing. But getting a Ph.D. did not prepare me for this.
----
Jennifer Imsande, former associate director of the Masters in Advocacy and Political Leadership program at the University of Minnesota Duluth, is a source in MPR's Public Insight Network.
Gallery
1 of 1