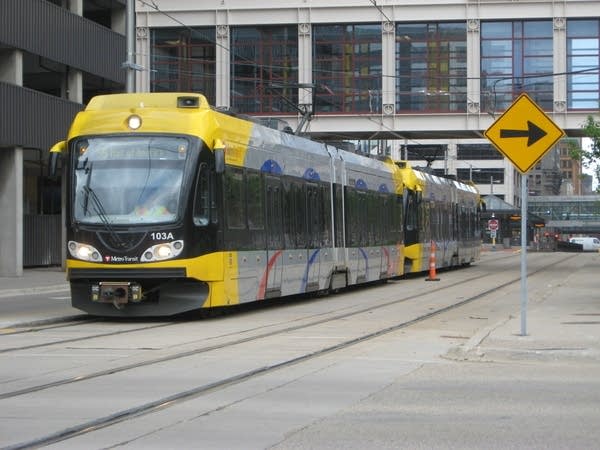 The U.S. Justice Department says the main contractor for the Hiawatha light rail line falsified claims about how much work was going to disadvantaged businesses.
Minnesota Transit Constructors Incorporated has agreed to pay the United States $4.6 million to resolve the allegations.
The company is a joint venture made up of Granite Construction, C.S. McCrossan Incorporated, Parsons Transportation Group, and several subcontractors.
The Justice Department said the businesses claimed materials and services were provided by disadvantaged companies when in reality they were not.
Spokeswoman Jeanne Cooney of the Minnesota U.S. Attorney's Office said Minnesota Transit Constructors hired a few disadvantaged businesses as extra participants.
"Their purpose was just to make it appear that they were truly involved in the project when in reality they weren't involved," she said.
Transit Constructors is a joint venture made up several smaller companies including C.S. McCrossan Incorporated. Dean Thomson, the group's attorney, said the joint venture agreed to pay millions to resolve the situation does not equal an admission of guilt.
"These were allegations. They've been ongoing for six years. It cost my clients over $1 million to date just to keep defending and negotiating these issues. We decided it was time to simply put it to bed," Thomson said.
The Minnesota U-S Attorney's office says it will monitor Transit Constructors closely to make sure the construction companies adhere to the rules of their contract.